Cody Lane'S PROFILE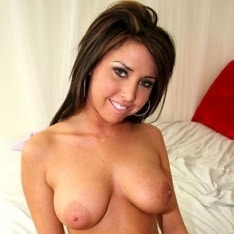 Cody Lane
pornstar details
Date of Birth: 1986-11-28
Ethnicity: Caucasian
Height: 5 ft 4 in (163 cm)
Eye Color: Hazel
Hair Color: Brown
Cody Lane has never shied away from a cock in her fucking life. This sexy as fuck chick loves to get fucking nasty. Now, just by looking at Cody, you may think that she is just one of these fucking boring ass chicks that looks sexy as fuck but has no substance. However, that isn't fucking true when it comes to Cody, not by a long fucking shot.
Cody Lane is sexy as hell, there is no fucking denying that! Cody has a great fucking ass and some amazing fucking natural tits, she also has a pussy that looks so yummy, I am surprised that it doesn't come with a calorie counter on it! So, Cody certainly looks the fucking part, but she is way more than her fucking looks. Just go and watch one of Cody Lane's scenes and look at the way she stares at a cock. This bitch is ready to fucking devour any cock in her presence, and because of this, she is known for her fucking amazing gangbang scenes.
Cody clearly loves sucking cock, and she is damn fucking good at deepthroating. This is likely because she has had so many fucking cocks stuffed down her throat it is amazing when her throat is cock-free for any length of time. However, if you thought that Cody was just a deepthroat queen, again, wrong! Cody is also a queen of anal. She has opened her amazing looking ass up to some of the biggest cocks in the industry!
If you are at home, stand up and clap for this princess of filth. She fucking deserves it. Cody Lane has an amazing look, and she puts me in mind of a young Ava Devine because of her incredible fucking skills and amazing fucking porn scenes. The chick is nasty as all fucking hell, and I know every fucker reading this will love her. If you have never seen any of Cody Lane's porn scenes, you have been missing the fuck out. She is sexy, gritty, dirty and fucking awesome! Cody is a true sex machine and will add a few inches to your boner whenever you watch her!
MORE PORNSTARS YOUR MIGHT LIKE
BACK TO PORNSTARS