Mary Carey'S PROFILE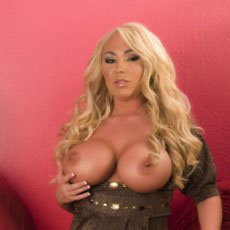 Mary Carey
pornstar details
Date of Birth: 15/06/1980
Ethnicity: White
Height: 175cm
Eye Color: Hazel
Hair Color: Blonde
Mary Carey is a sexy blonde pornstar who kind of had a hard knock life until she started taking off her clothes and fucking for money. Her parents had difficult mental health problems, and her grandparents raised her, and eventually legally adopted her. Though the first part of her life, which started in 1980, was in Cleveland, Ohio, the family moved to Florida later on. Perhaps as an escape from her challenging life at home, Mary was a star student. She always got great grades and participated in many extracurricular activities like cheerleading. She also studied ballet, and performed in the Nutcracker with her city's ballet company. This was the first time Mary realized she loved performing. She went on to ballet school, but once her feminine curves developed, she had to drop out.
Broke, 19 and wondering what to do, Mary turned to stripping in clubs and doing some nude modeling on the internet to make ends meet and help out her family who was also struggling financially. She decided to make more hardcore fuck films so that she could make more cash as a feature dancer when she was stripping, and has never looked back! Since then, the blond bimbo has fucked and sucked her way through over 100 videos and porn scenes. In her porn vids, Mary likes to play up her hilarious sense of humor. She's even directed a few films that include her goofy style.
All the success, though, has been difficult for Mary. She's reportedly had some substance abuse problems with alcohol and Xanax that landed her a spot on the well-known Vh1 Reality Show Celebrity Rehab, and later on, another show called Sober House. With her sobriety came the decision to stop fucking on film, but you can still catch Mary dancing and taking her clothes off for cash in the strip clubs because that's what she truly loves to do.
However, if find yourself wondering where you've heard the name Mary Carey before, it's probably from the time she ran for the position of the Governor of California. This happened in 2003, when there was a recall election for the coveted position. Many people thought she was running as a joke or for publicity, and maybe she was, at first, but the sexy woman came in 10th place! Her platform was very progressive and included a 'porn for pistols' program, to clean up crime and violence in the streets of California's cities.
MORE PORNSTARS YOUR MIGHT LIKE
BACK TO PORNSTARS