Sienna West'S PROFILE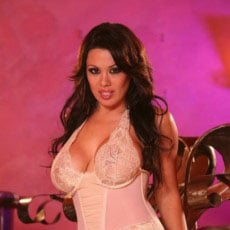 Sienna West
pornstar details
Date of Birth: 6/11/1977
Ethnicity: White
Height: 163cm
Eye Color: Brown
Hair Color: Black
Sienna West was born in Orange County, California and later moved to the Miami, Florida area. She is Latin by ethnicity and has large 32DD breasts on her petite 5 foot 3 inch frame. There are a few tattoos on her body as well including on the back of her neck, upper back, left shoulder and even on her butt. In addition she has a few body piercings just to round out her collection of body art. When she was about nineteen years old she began working as an exotic dancer in some of Miami's men's clubs. Always interested in dance and entertainment, it seemed to be working out well for her so she made the move to the Los Angeles, California area. As an established dancer, she got work fairly easily and was soon a regular feature dancer at some local clubs. Many girls get their start in the business in the same way but most of them are less than 29 which was Sienna's age when she finally made her first porn movie.
Because of her age coming into the film side of adult entertainment, producers had her pegged as a MILF right from the start. Almost all of her initial scenes were in the mature and big tits niche which makes sense since she is such a great example of both. Her work dancing in the LA area allowed her to meet many pornstars prior to beginning her own movie career. After just her debut year she won the Adam Film World award for MILF of the Year and was also nominated for both the CAVR and AVN MILF of the Year awards. Another genre that she completely owns is the Latin niche and she does perform in a lot of them. Some studios have long running series and Sienna is often a big part of them. In every role that she finds herself in, she always tries to keep things real and that includes listening to her fans and responding to what they want. That's why she's had a couple of different breast augmentation procedures to keep her tits the way they like them.
A true performer and entertainer, Sienna West has proven herself on the live stage and on the screen time and time again. To date she has performed in more than 200 films and as of this writing she is still actively performing. There's no telling how long this sexy, dirty talking Latina vixen will keep going but for as long as she does, you can be sure she has her fans pleasure in mind. See all of her hot scenes right now here and remember to bookmark her page so that you can come back again and again.
MORE PORNSTARS YOUR MIGHT LIKE
BACK TO PORNSTARS