Jasmine Lynn'S PROFILE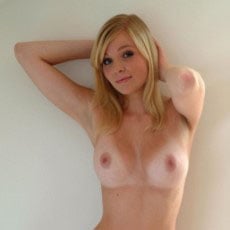 Jasmine Lynn
pornstar details
Date of Birth: 3/09/1979
Ethnicity: White
Height: 160cm
Eye Color:
Hair Color: Blonde
Jasmine Lynn is a blonde haired, brown-eyed American pornstar from Arizona who had a prolific career as a performer in adult film from 2001 to 2007. Standing at 5 foot 3 inches with all-natural body measurements of 34A-24-34, she is both slender and petite. While she avoided getting breast implants, Ms. Lynn did go in for some body modifications, with piercings of both her navel and tongue, and had a pair of tattoos, a band around her wrist, and a butterfly 'tramp stamp' tattoo on her lower back. Over the course of her career she was credited under several names, including Jasmi Lynn, Jasmin, Lynn, Jasmine Lynne Wendy, Lily Summers, and Tiffany.
Jasmine grew up in a small, predominantly Mormon town in rural Arizona where, as she describes it, she always felt like an outsider. She wasn't with the program of her conservative community, losing her virginity at 13 and living her life as she saw fit, hanging out with the 'bad apples,' and doing all of the things she wasn't supposed to be doing, rather than hewing to the community's standards for chastity and propriety. First chance she got to leave, she took, moving to California.
After moving to Los Angeles, Ms. Lynn found herself intrigued with ads she would see seeking models for adult productions, and though that it would be a cool and enjoyable way to earn a living.'Ms. Lynn started her adult entertainment career with nude modeling for still photography, and soon moved on to pornographic films, starting with solo masturbation scenes and moving rapidly to full-on hardcore roles, encouraged by her long-term boyfriend at the time, who encouraged her to take on challenging roles, and enjoyed watching her on-screen exploits.
He genuine enthusiasm for extreme fucking led to her being cast in a number of gangbang movies early in her career, and she took on those roles with gusto, seemingly relishing getting all of her holes filled with cock, getting double penetrated, and double-stuffed, both anally and vaginally, she had few if any limits to what she was willing to do on-camera.
A true nympho, Jasmine described her porn career as something of a dream come true, and said that the sex was great, the money was great, and she really made some gratifying friendships over the years, making new friends within the industry, and that if it weren't for porn, show would probably have been stuck in a minimum wage job somewhere, unhappy and unfulfilled.
It's always amazing that a sexy slut like Jasmine Lynn can take the entire porn world by storm, rise to the very top of the XXX industry and then fade back out just as quickly. In Hollywood, the most famous actresses may eventually retire, but they never really disappear from the spotlight completely the way Jasmine Lynn has at the tail end of her adult career. Now she remains a fond memory in the minds of her loyal fans as she lingers from one fantasy session to the next, thanks to the fantastic collection of fuck films she complete before she closed her legs and moved on to something else.
Jasmine Lynn retired from appearing in porn in 2007 after she had been credited in over 230 titles. She has apparently moved on, and during her career, she often spoke of saving money from her porn work to further her education. She has left behind an impressive filmography and some truly memorable performances to remember her by, and Mr. Porn Geek, has some of her best movies available for you to view instantly and on demand!
MORE PORNSTARS YOUR MIGHT LIKE
BACK TO PORNSTARS