Crissy Cums'S PROFILE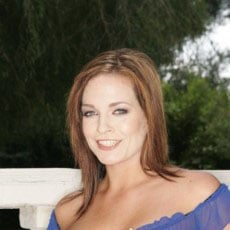 Crissy Cums
pornstar details
Date of Birth: 2/12/1981
Ethnicity: White
Height: 168cm
Eye Color: Blue
Hair Color: Brunette
Crissy Cums is a great looking pornstar who comes from the Fontana, California area. She is a Caucasian girl who stands at 5 feet 6 inches tall and has naturally brunette hair. The great figure on this woman measures 32C-27-34 and she has a few piercings to her tongue, right nipple and clit hood. She has been known by several different alias names during her career including Crissy Cummz, Crissy Cumms, Cristy Cums, Chrissy Cumms and Chrissy Cums. Before she began working in porn movies she struggled to hold down various jobs in her hometown. She began working as an exotic dancer and in 2004 she was approached by a photographer who convinced her to pose nude for him.
In some of her first scenes she gets into some hardcore action with several different partners and soon she is convinced that this is the right place for her. She has always been sexually curious and adventurous and working in adult films let her finally explore herself to the fullest. Later in her career when she was faced with people who would speak openly about porn being bad, she was very outspoken in defense of the industry she came to love so much.
She landed a role in a Cinemax softcore adult production in 2007 where she played the part of Lindsay, the lead character. Her career came to an end in 2010 when she decided to pack it in and focus on different things in her life. She left behind scenes in more than 100 porn movies and fans from all over the world know and love them. Mr. Porn Geek has her best scenes for viewing right now.
MORE PORNSTARS YOUR MIGHT LIKE
BACK TO PORNSTARS