Shy Love'S PROFILE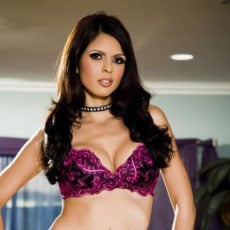 Shy Love
pornstar details
Date of Birth: 27/11/1978
Ethnicity: Latina
Height: 165cm
Eye Color: Brown
Hair Color: Brunette
Shy Love is a Puerto Rican pornstar who was born in Wiesbaden, Germany where her father was a US Army officer. They moved to New Haven, Connecticut when she was still growing up and she graduated from high school at an earlier age than most. She has obtained both bachelors and masters degrees in accounting and she is a certified public accountant in fact. This field only made sense to her since she had worked a lot in her family's store while growing up. It wasn't enough for her to simply earn money so learning how to keep accurate records and invest wisely were very important to her going forward. 2003 saw her moving to Los Angeles to pursue a career in adult entertainment as a model and performer. She never wanted an agent and she handled all of the business transactions on her own which was impressive since most girls are at the opposite end of the spectrum. Her breast implants were also acquired at around that same time and were a big confidence boost for her.
One of the reasons that she made the move into adult entertainment was the simple fact that she had grown bored of her daily routine. Besides which, she figured out that the performers can make a lot of money and if she applied her business skills right, she could do even more. She took up directing too and was also an important talent manager during her career. There were many who doubted that she could sustain the drive required to make it all work, but Shy only took that as additional encouragement and kept at it. Her own production company, Shy Love Productions, launched with three great pornstars under contract. The first film released was a parody of a TV show and it was titled "That 70's Ho" with her stars performing right alongside of her.
Shy Love is still an actively performing pornstar and business person and has performed in more than 413 films to date. There are more than a dozen that she has directed and she even opened her own talent agency in 2007. The following year she opened a nightclub in Colorado Springs and she often has pornstars visit there and make appearances. Some of her favorite things to do are just hang around with friends and family around the pool and just enjoy good company. PornHubPremium will put you in touch with this great girls scenes anytime you want them. Just click on the movie scene that you want to see and enjoy the rest.
MORE PORNSTARS YOUR MIGHT LIKE
BACK TO PORNSTARS