Sheila Marie'S PROFILE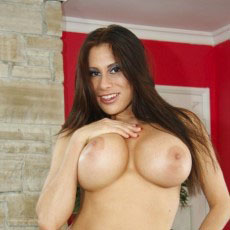 Sheila Marie
pornstar details
Date of Birth: 28/05/1969
Ethnicity: White
Height: 165cm
Eye Color: Brown
Hair Color: Black
Sheila Marie is an American pornstar who grew up in the city of Folsom, California, and according to some sources, was born in Acapulco, Mexico. With deep and dark brown eyes, and appearing with her hair brunette and black, Sheila stands in at 5 feet 5 inches, and weighs approximately 121 pounds. With body measurements of 37DD-25-37, help with the addition of breast implants; Ms. Marie is one hot, and imposing Latina sex machine. Outside of her amazing implants, Sheila has gone understated for her other body modifications, with just a navel piercing in addition to her ears, and she has no tattoos whatsoever.
Like so many Americans, her heritage is a mix of many different ethnicities, including Italian, Mexican, Spanish, Croatian, Slovenian and Irish, and she is fluent in both the English and Spanish languages. Over the course of her long career in adult entertainment, she's been credited under different names besides her primary stage name, including Usha, Rosanna Delavega, Shelia Marie, Rossana de la Vega, Rosana De La Vega, Mrs. Sheila, Sheila, Rossana.
Growing up, Sheila was an avid student, graduating High School with honors and going on to attend California State University in Los Angeles, getting a bachelors degree in General Chemistry before going on to postgraduate study in Graduate Chemistry and Graduate Physics from San Diego State University and The University of Oregon. She is also an avid history buff, specializing in Ancient Greece and Sumerian civilizations. Also while in university, she learned computer programming, and claims to be proficient in Fortran, and is a self-taught web developer.
Sheila entered the porn industry in 2002 when she was already in her mid thirties, which is somewhat unusual for the skin biz, and has stayed active for over a decade, becoming a fixture in Latina-themed porn. Given that she was well into her 'dirty thirties' when she started out, she had the confidence to go for the maximum, straight out of the gate, with hardcore anal performances and group sex scenes included in her first on-camera appearances, usually credited in the beginning of her career as 'Rosanna De La Vega.'
Given her exotic looks and proficiency in Spanish, Ms. Marie has appeared in a great deal of Latin themed productions, while she brings her bootylicious bubble butt to bear in anal sex titles and her big boobs get her work in tit-centric productions, she's managed to build out a wide ranging filmography by leveraging each of her defining characteristics.'
When she's not taking cock or eating pussy on camera, Sheila maintains her appearance by weight training, and cardiovascular activities such as Biking and rollerblading. She also enjoys gourmet food, both preparing it and eating it, listing Japanese and Indian foods as her favorites. A well grounded person in spite of her fame, she leads a quiet life and looks for men who are attentive, courteous and also enjoy fine dining, and will not tolerate rudeness of drug use.
While Sheila Marie often talks about pursuing a career in education when she retires from porn, her career shows no signs of slowing down and as she's aged, she's in as much demand as ever, appearing in over 175 titles to date, and maintaining an active Twitter feed to maintain contact with her fans. If you want to see this big-breasted Latina in her hottest hardcore roles, you've come to the right place, Mr. Porn Geek, the best on demand porn site there is!
MORE PORNSTARS YOUR MIGHT LIKE
BACK TO PORNSTARS