Whitney Stevens'S PROFILE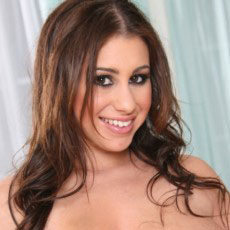 Whitney Stevens
pornstar details
Date of Birth: 25/08/1987
Ethnicity: White
Height: 160cm
Eye Color:
Hair Color: Brunette
Whitney Stevens is a girl from the country of Panama who is mixed Panamanian and American. Her all natural and busty figure measures 34DD-25-36 and those big tits of hers are what a lot of people fall in love with. Most of her life was spent growing up near Palm Springs, California and at first when she began to develop, she didn't like her body. Of course as she approach her adulthood she had grown to love it and the attention it got her, especially from men. Her older half-sister is pornstar Britney Stevens and it was with her help that she got her start in the porn movie business. In fact her first scene was for the movie "I Was Tight Yesterday 5" and they share a black cock between them. They often film scenes or movies together but of course they don't have sex with each other, only their male or female costars.
While Whitney would love a relationship of her own, she finds it very hard to date while working in porn movies. In online interviews she has said that she might date a man who was also a pornstar, but it hasn't happened yet. For the most part she tries not to dwell on it and considers any man she is with to be hers for as long as she wants him, and then they can go their separate ways. Some have said that she is the kind of performer who you would never think works in porn right up until the very moment the director calls for action. At that point she transforms from Whitney the regular girl next door to Whitney Stevens the pornstar who will fuck your brains out in more ways than you can even imagine. One thing that she loves to do during her scenes is stroke a big cock with her big tits. Tit fucking is something that she knows many women can't do and she uses it to her advantage whenever possible!
Since she started working as a pornstar, Whitney Stevens has appeared in more than 220 movie titles. The number of scenes is much higher since she often appears in more than one scene per movie. She is not really very big with social media and tends to shy away from sharing every detail about her life, but rest assured that this girl lives and breaths her career.
MORE PORNSTARS YOUR MIGHT LIKE
BACK TO PORNSTARS