Jasmine Byrne'S PROFILE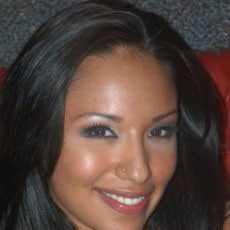 Jasmine Byrne
pornstar details
Date of Birth: 23/01/1985
Ethnicity: Latina
Height: 157cm
Eye Color:
Hair Color: Brunette
How did a sexy Latina woman like Jasmine Byrne go from being a simple waitress to a popular porn star? Easy. She answered an ad in the newspaper. At first Jasmine was nervous, since she didn't realize she would be doing hardcore fucking and sucking right away, but she decided that it was a good way to make some money and feed her voracious sexual appetite at the same time.
The Mexican woman was born in 1985 and comes from Riverside, California. In school, Jasmine loved to play sports and had an athletic physique that she got from playing soccer and other activities. When she turned 18 though, she realized she loved sex. She would seek it out in various forms, and do the nasty up to 5 times per day, not even always with the same stud. This shows that she really is just a perfect fit for making porno videos. How else could she feed her inner whore?
Since then Ms. Byrne has starred in more than 300 porn scenes! When she first started in the industry, she was booked up almost every day. She would only allow herself 6 days of rest every month. The rest of her time was spent deepthroating cocks and getting her pussy pounded for the camera. Now that she's not making movies as often, Jasmine has time to focus on her other hobby, which is writing beautiful songs and lyrics.
Jasmine has some body modifications, giving hints that she was a bit wild before she even started making fuck videos. She has her navel pierced and her nose as well. Her tattoos consist of a devil on her back and some innocent looking cherries on her hip. While she has made these external changes to her physique, she's never changed her figure surgically. Her cute 32B tits are all natural. She's pretty petite, at 5 feet and 2 inches tall, which is great because it makes her easy to toss around on the bed, as her long brown hair gets all mussed up from the rough sex.
Jasmine loves any type of sex that is nasty, and the harder the better. Her favorite activities include having cum squirted all over her face and tits in gooey bukkake films. She is also a very kinky girl who loves to dominate guys and girls in BDSM scenes. This combination of sexiness, open mindedness to new activities, and voraciousness is rare. That's why we love Jasmine, and you will too.
MORE PORNSTARS YOUR MIGHT LIKE
BACK TO PORNSTARS