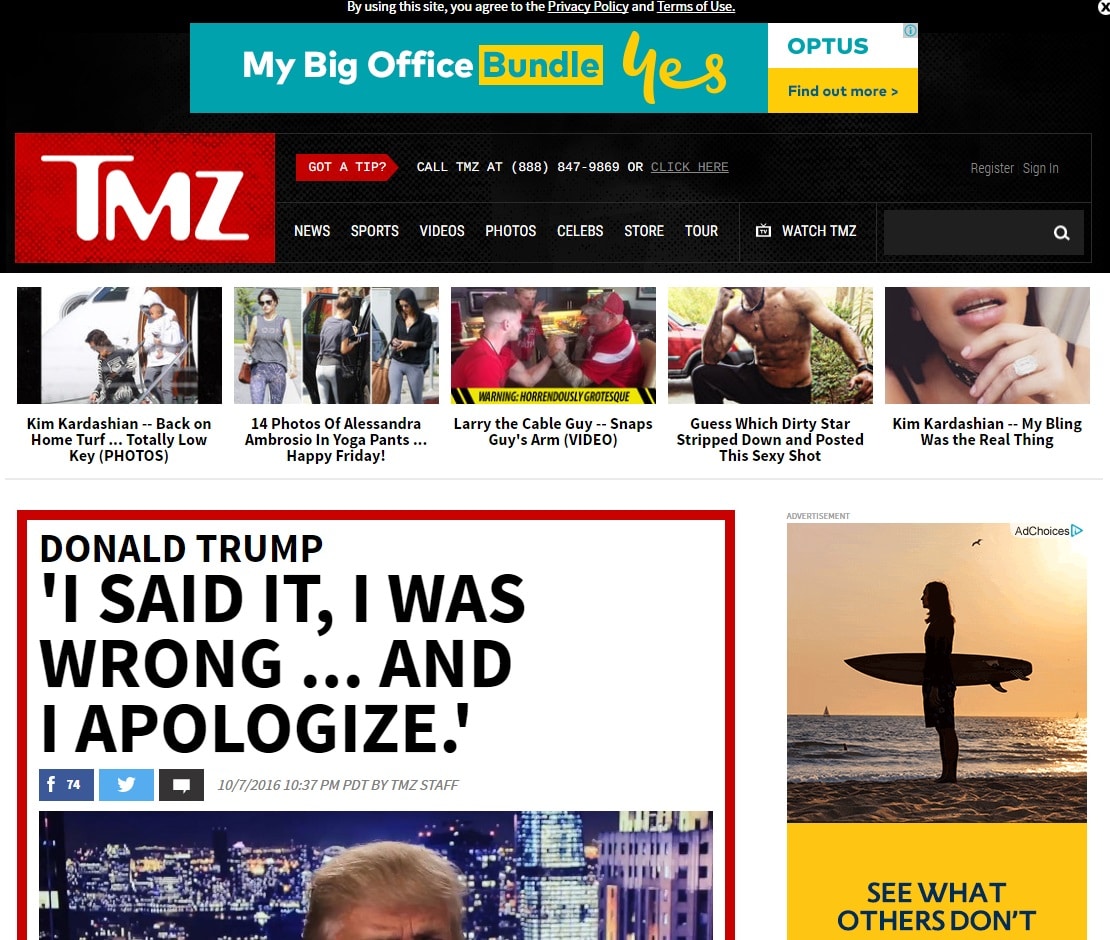 Click Here To Visit (TMZ)
TMZ
tmz.com
---
I'm gonna be honest with you here: Mr. Porn Geek isn't exactly the kind of person that gets off to reading about celebrity stuff, but I do know that a heap of you out there are into that type of thing, so in that case, let's talk about Perez Hilton. This guy has ran a blog for a number of years now and has areas devoted to a heap of different stuff. He'll cover stories on Kim Kardashian, Kylie Jenner, Justin Bieber and a litany of other Hollywood types that fill the world of gossip magazines.
Perez's approach to celebrity stories is a lot more relaxed than other sites. For instance, he'll regularly post GIFs and invoke memes during articles, as well as make pretty wild accusations to go along with it. He's got in trouble before and I think it's only a matter of time before he posts something he shouldn't and pisses off the wrong person. Anyway, his site updates multiple times per day and if you want, you can follow him on Twitter and Facebook to get a look at the articles as soon as they come out. As far as celeb blogs go, this is probably the best one out there.
Review Pros
Updates regularly
Some interesting stories
Funny posts
Review Cons
Needs more X-rated stuff
Site color scheme sucks
Tap Here to Visit Website!
Celebrity Gossip Sites Similar To TMZ