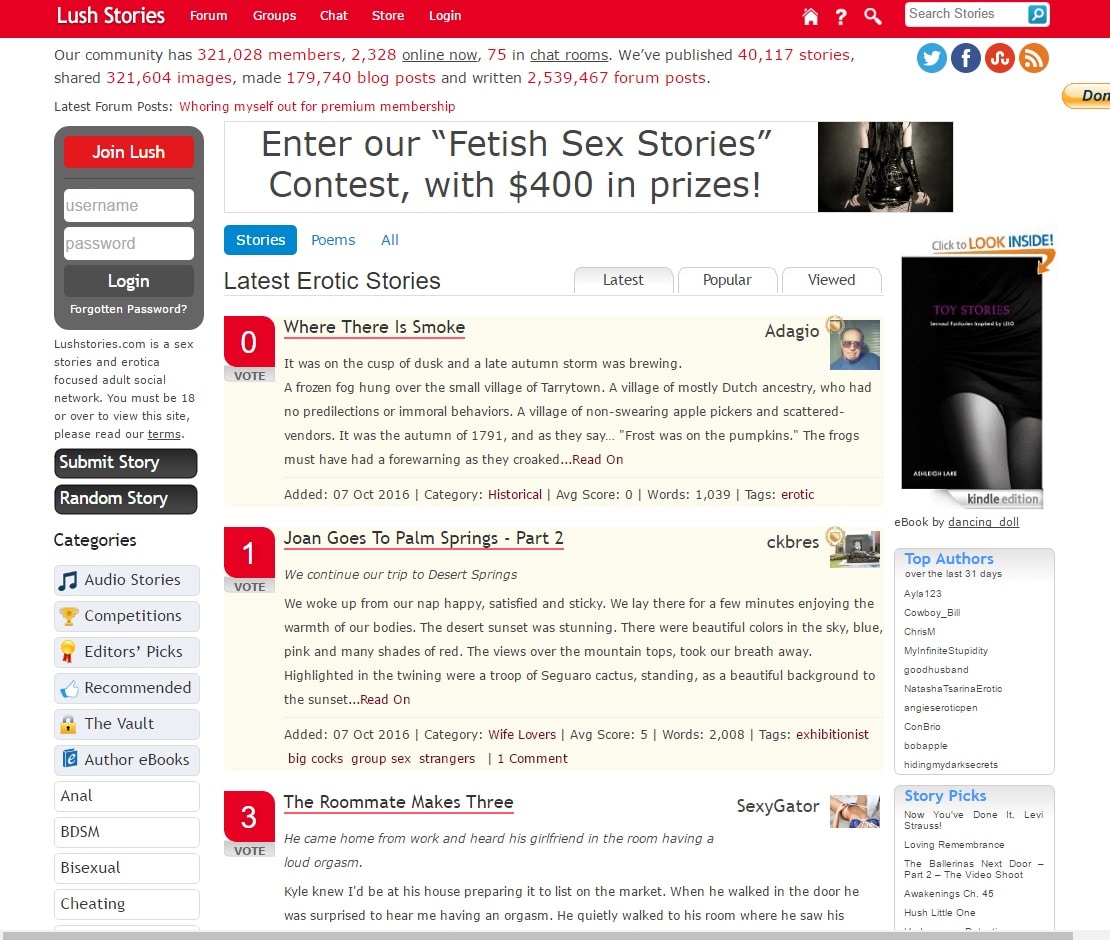 Click Here To Visit (Lush Stories)
Lush Stories
lushstories.com
---
Lush Stories is one of the newer sites on the Internet that deals in erotic literature. Their focus on adult stories is a little more pointed toward sharing and talking to others, which is reflected in their number counts. For instance, there are 40,000 stories here on LushStories.com, but they have 2.5 million forum posts – it's definitely a place where contributing yourself is highly encouraged. Note that the forums also have areas to share pornographic images of yourself with others, as well as ask general sex questions and discuss your conquests.
As far as the erotic story archive goes, Lush has a number that cover categories ranging from anal and BDSM all the way through to first time and office sex. The stories are all submitted by users of the site and can be sorted based on upload date, popularity and number of views. New stories are added on a daily basis, with some categories receiving up to a dozen new contributions over the course of a day. The site also has audio stories which can be quite fun as well as helpful to those who maybe don't have the greatest eyesight in the world.
Review Pros
Lots of different niches
Big forum group
Review Cons
Not as big as other sites
Site is pretty old
Tap Here to Visit Website!
Sex Story Sites Similar To Lush Stories