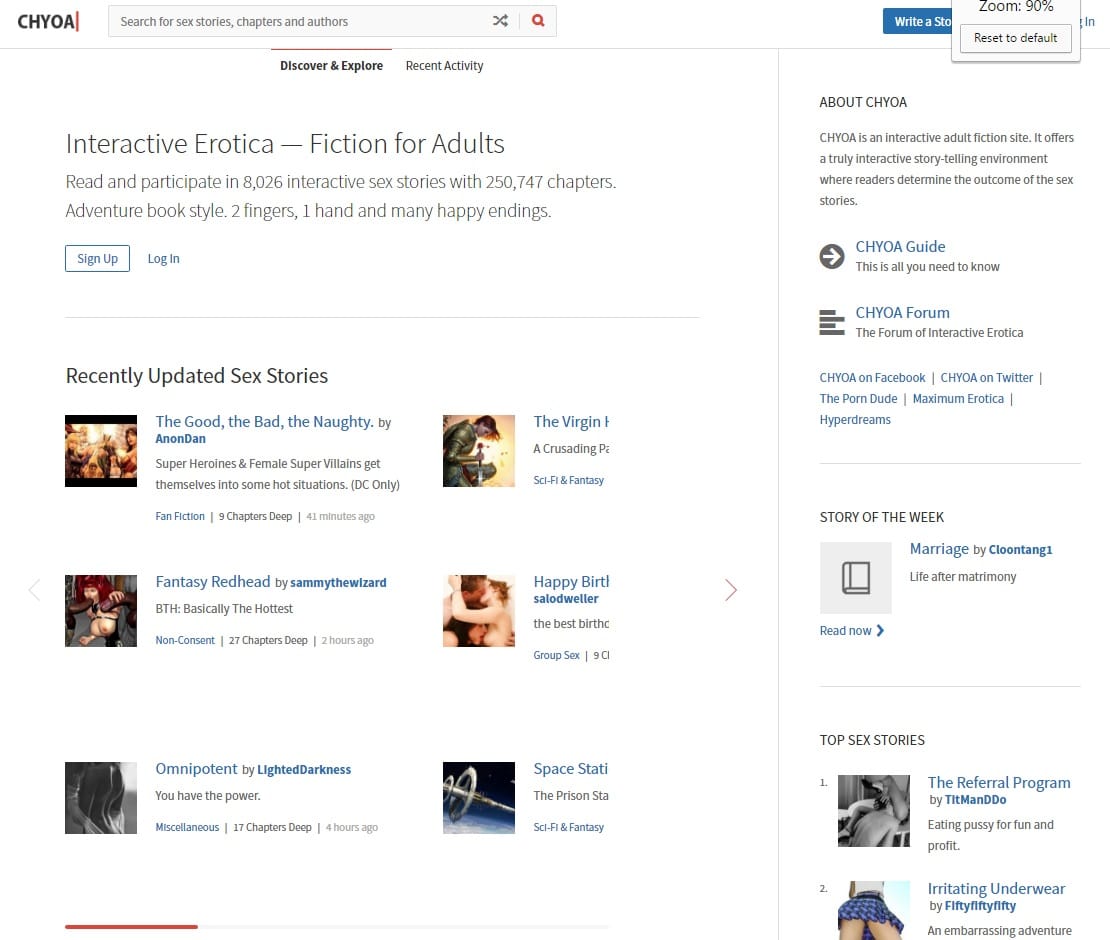 Click Here To Visit (Chyoa)
Chyoa
chyoa.com
---
CHYOA describes itself as an 'adult fiction site that offers a truly interactive story-telling environment'. The premise here is simple: you find a story that you like, then go ahead and read through the introductory chapter before picking what you want to have happen next. Yeah, that's right – CHYOA is a platform that does the 'chose your own adventure' niche but instead of deserted islands and superheroes, it's cocks and tits. Great concept, but does the vegetable here taste as good as it sounds?
Well the good news is that a lot of the content on this choose your own porn adventure hub is damn good. The most popular story – The Referral Program – is incredibly good to read and has a bunch of options available to you. Hell, it's currently at 221 chapters and the depth of the writing is fantastic. What's also great is that people can also contribute to the stories on the site. It's crowd-sourced erotic writing that takes the idea of interaction to the next level. Whether you're a writer or someone that just wants to read some pornographic stories with a twist, I thoroughly recommend Chyoa.
Review Pros
Interesting idea
Lots of niches
Review Cons
Some troll users
Story quality can be a little low
Tap Here to Visit Website!
Sex Story Sites Similar To Chyoa