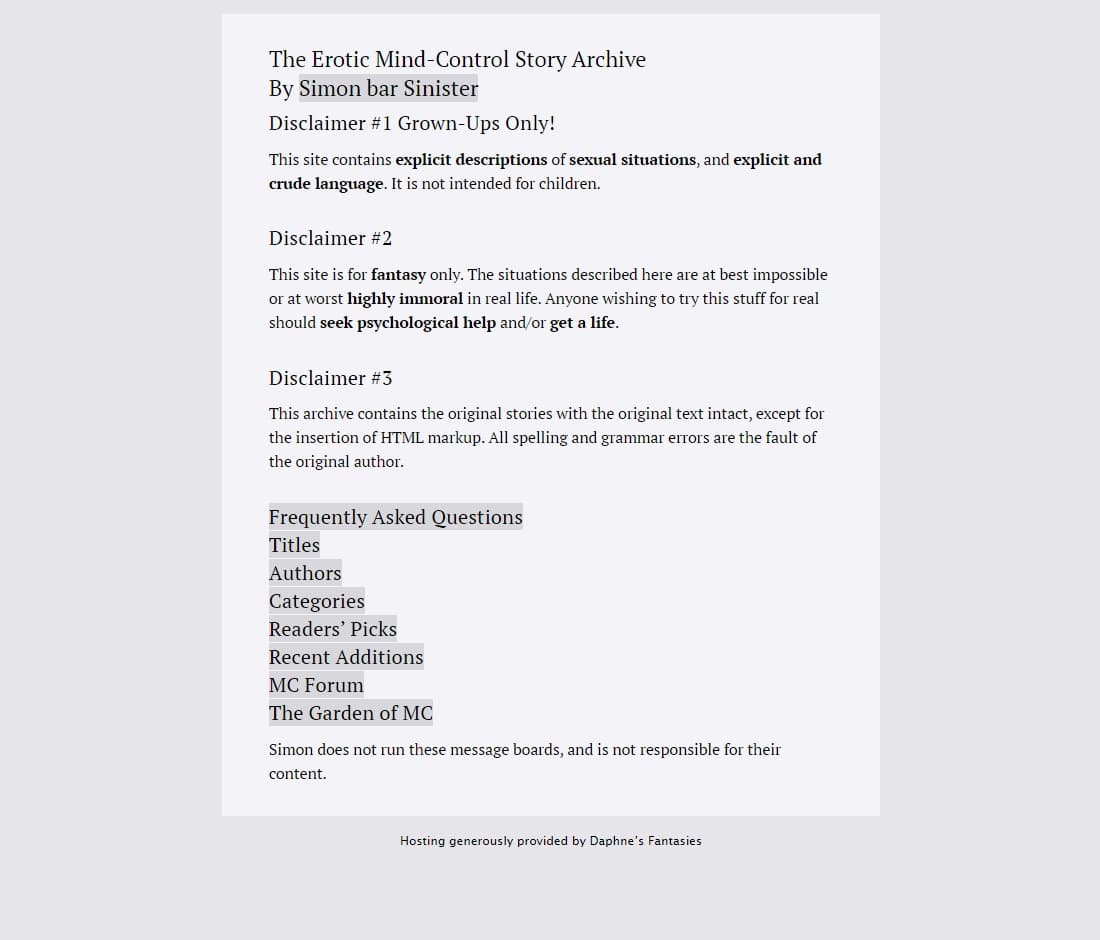 Click Here To Visit (MC Stories)
MC Stories
mcstories.com
---
MC Stories is an erotic site that, in its own words, showcases explicit descriptions of sexual situations that involve erotic mind control. They make it clear from the start that the concept of erotic mind control isn't moral and highly likely impossible, with all of the stories being fantasy material only and for those that wish to enjoy the niche as a theory rather than an actual practice. Now that we've gotten that out of the way, let's take a look inside the world of erotic mind control stories!
The site features its stories in lists based upon titles, authors and categories. I went to the categories area and found stuff such as femdom (2,300 stories), humiliation (335 stories) and science fiction (378 stories). Note that there's a category devoted entirely to mind control, although some of the other material also features that concept. From that point onward, stories are sorted alphabetically, which is why I highly suggest you go to the 'Reader's Picks' section to only find the best of the best on the site. I think it's safe to say that if you're only looking for stories about mind control, this is the best hub of text for you.
Review Pros
Categories
Large niche collection
Review Cons
Cannot sort on rating
No search function
Tap Here to Visit Website!
Sex Story Sites Similar To MC Stories