Sasha Knox'S PROFILE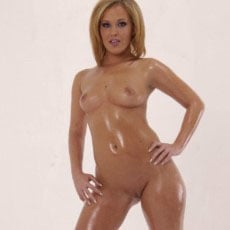 Sasha Knox
pornstar details
Date of Birth: 10/05/1984
Ethnicity: White
Height: 157cm
Eye Color: Blue
Hair Color: Blonde
Sasha Knox is a sexy American pornstar who was born in San Francisco, California, but gee up in Phoenix, Arizona. A pretty girl with blonde hair and blue eyes, Sasha stands at a petite 5 feet 2 inches tall and weighs only 110 pounds, with all-natural 34B-25-36 measurements. Ms. Knox has added some minor body art over the course of her career, with small tattoos decorating both of her calves and her left forearm. In addition to both ears, she has her navel pierced. Since she started her porn career in 2005 she has only had a few alias names and they include Alexis, Alice Strange, Sascha Knox, Sasha and Sasha Know.
Sasha made her adult film debut in 2005 when she was in her early twenties, and online many other pornstars she had little to no limitations as far as when she was willing to do on-camera, shooting her first anal sex scene in her first year in the business, with costar Johnny Thrust, which she later admitted was her first-ever anal sex experience. While the thought of getting fucked in the ass filled her with trepidation, her costar instructed her to talk about her favorite thing, and before she even realized it he had gently sunk himself balls-deep in her ass. Since then anal sex has become one of her favorite sexual activities to engage in, characterizing it as something approaching an addiction, and getting fucked in the ass has become her preferred genre, with Ms. Knox appearing in lots of anal sex-centric productions.
While she's indisputably a beautiful girl, Sasha has trouble getting her makeup right, particularly her eye makeup, appreciating that there are professional makeup artists on hand to make sure she looks her best, and in an interview, remarking on her career choice, she stated that she feels like she was pre-destined to be a pornstar, with her good looks, amazing body, and voracious appetite for sex, she called herself an 'attention whore' and said that she was quite the slut in her real life, before she figured she should be fucking on camera and getting paid good money to do it. She harbors no fantasies about mainstream fame doing something else, and intends to make a life of appearing in adult films for as long as her fans will have her.
Sasha has appeared in over 180 features to date, and is still shooting scenes, presently residing in the Los Angeles area so as to be near her work, she still has family back in relatively nearby Phoenix that she keeps in touch with, and visits when her schedule allows.
Parlaying her obvious talents, Sasha has been doing a great deal of dancing at adult nightclubs and doing kink and BDSM shoots of late, staying in touch with her fans at her in-person appearances and through her twitter feed, but you don't need to travel to Los Angeles to see this hottie perform, because PornHubPremium has some of her best performances right here, instantly available on demand!
MORE PORNSTARS YOUR MIGHT LIKE
BACK TO PORNSTARS