vintage-erotica-forum.com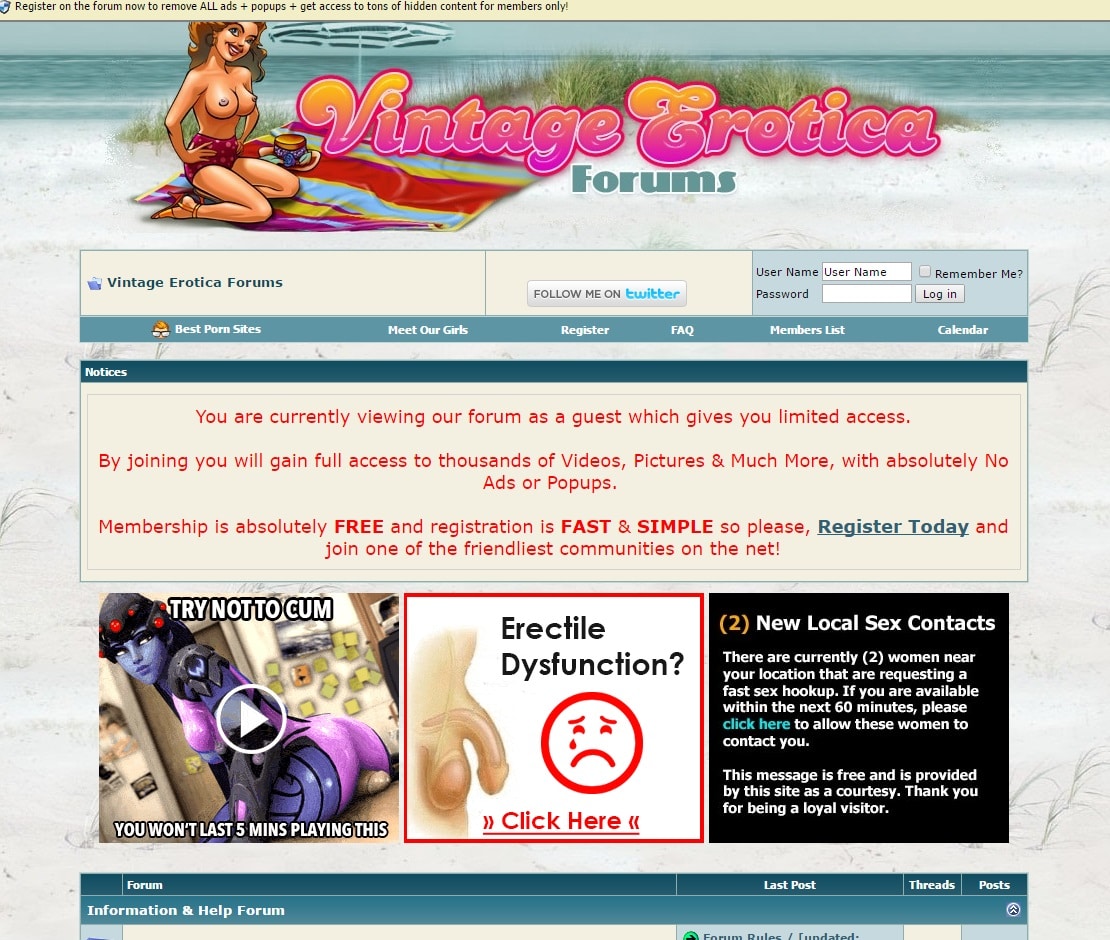 Click Here To Visit (Vintage Erotica Forum)
Vintage Erotica Forum
vintage-erotica-forum.com
---
If you thought that all adult forums featured content that covered every niche out there, think again! Vintage Erotica Forum is a place where you go if you want to see stuff that's old-fashioned and well, vintage! These aren't the biggest adult forums by any stretch of the imagination, but considering that Vintage Erotica Forum has around 1.5 million posts, you certainly can't be bad-mouthing them for not being big enough to enjoy. Like I'd expect, the biggest areas of focus is in the classic models section and the movies archive. There's even softcore material, such as playmates and Page 3 girls that were around before 1995 (that seems to be their cut-off point).
I will make it absolutely clear that you will have to sign up to the site (don't worry, it's free and removes all adverts) if you want to see a lot of the material. Their magazine scans archive, for instance, will require you to be logged in if you want to take a look. The same goes for the movies, which is where I think a lot of the fun is. Anyway, I'm sure I've covered everything you need to know about this porn forum that focuses on the vintage stuff: if you like this kind of thing, then heading on over to their hub is probably the best step forward. I highly doubt there's a better vintage erotica board out there on the Web.
Review Pros
Great niche focus
Lots of posts
Review Cons
Account practically required
A few dead links
Tap Here to Visit Website!
Porn Forums Similar To Vintage Erotica Forum