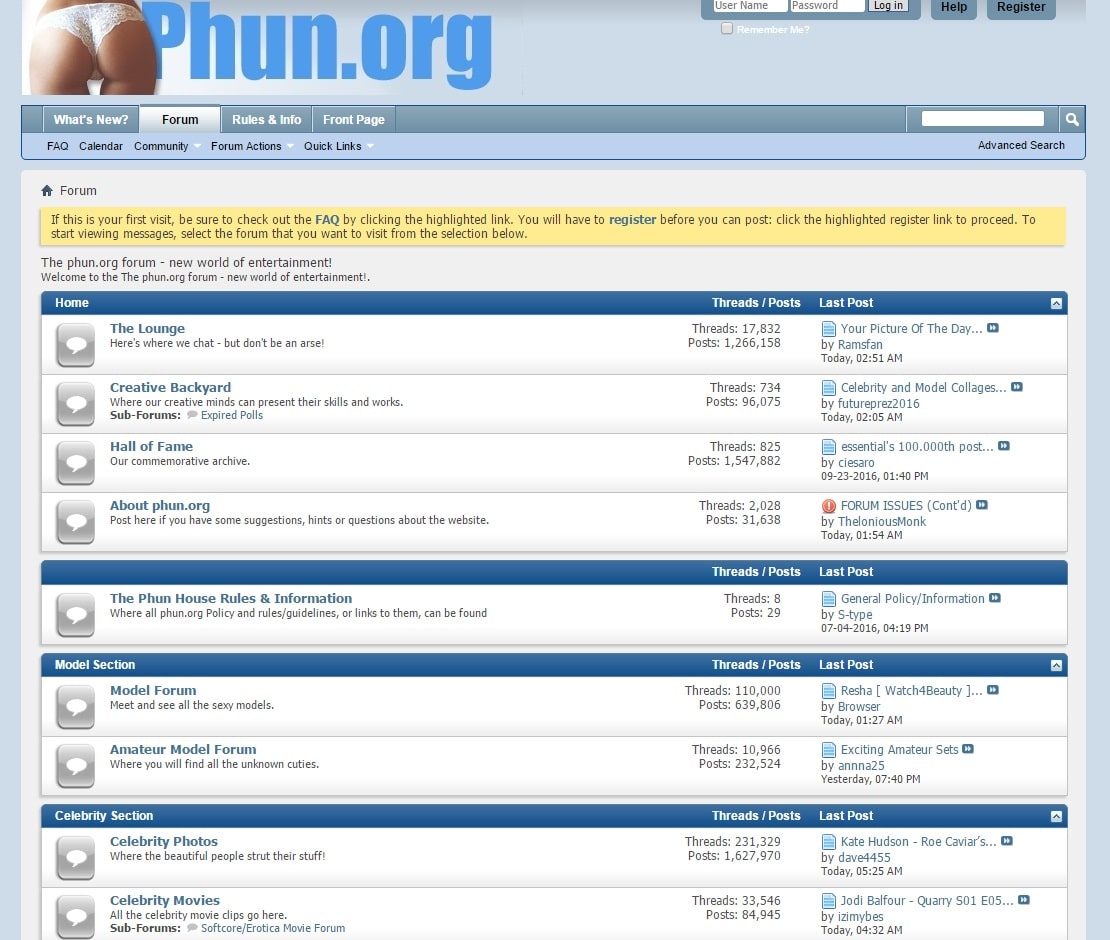 Click Here To Visit (Phun)
Phun
phun.org
---
Hello friends, it's Mr. Porn Geek here, back again with another look at a porn forum that you might want to check out. Is it the best in the world? Probably not, but it's certainly damn high on my list of places to go if you want to chat with other peeps and more importantly, find adult entertainment. It's called Phun and well, it's a lot of fun. The forums here have the following stats: 1,000,000 threads, 7,000,000 posts and just over 350,000 members: that's a lot of entertainment on one porn forum for you to enjoy! Now I know what you're thinking: what can you expect to find on Phun.org? Well, the good news is that I can tell you. Read on, baby – the Geek's got you covered.
Forum threads here are mainly focused on celebrity entertainment: around 30% of the pornographic content is focused on famous people doing naughty stuff. We're talking Selena Gomez, Lisa Comshaw, Kate Upton and other sexy sluts that work in media but would do a lot better if they switched to porn. The threads are a mixture of professional content and leeks with no requirement to sign up in order to view what's on offer. So yeah, if you like celebrity porn forums, chances are Phun is the one.
Review Pros
Over 7 million posts
Regular updates
Review Cons
Mainly famous content
Some advertisements
Tap Here to Visit Website!
Porn Forums Similar To Phun