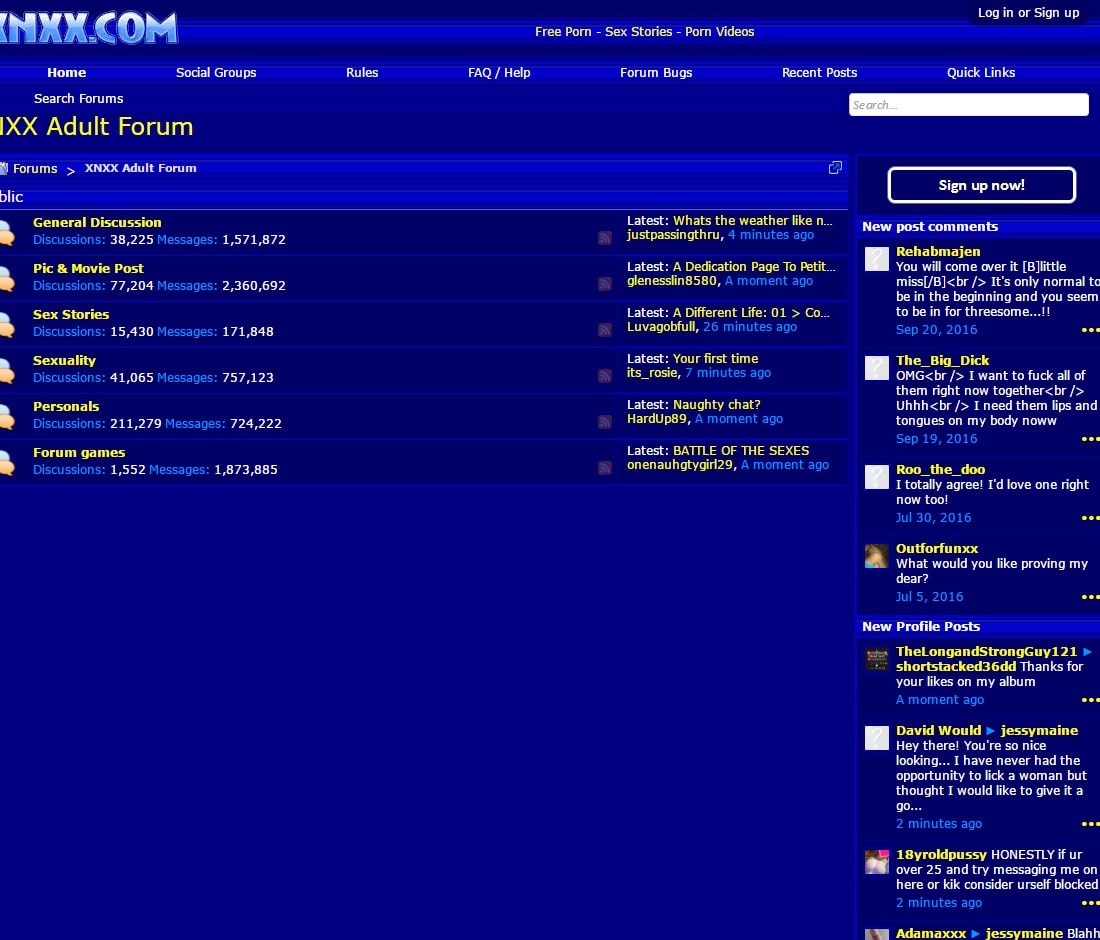 Click Here To Visit (XNXX Forums)
XNXX Forums
xnxx.com
---
I know I've bitched about the blue color of XNXX on the site review of the main tube, but now I'm writing about the forum too, I get to bitch again! Okay, I won't bitch about the color scheme, but what I will do is inform you that out of all the adult tubes out there, XNXX.com seems to have the biggest forum. Currently, there are six sub-boards: general discussion, pics and movies, sex stories, sexuality, personals and forum games. Combined, there seems to be around 8 million posts, with each sub-forum having a post within the last 10 minutes.
The biggest place is the pics and movies post section, where members go ahead and showcase content they've found or request something they'd like to see. Forum titles range from "rate my cock" and "would you fuck my sister?" through to "20 year old gf" and "my video clips". There are quite a few amateurs that post on XNXX, or at least I think it's them – no verification means that there's no way to know if it's just some guy pretending to be a hot slut. Anyway, if you love blue and porn videos from amateurs, might be an idea to check out the XNXX forums.
Review Pros
Lots of posts
Some amateur content
Regular posts
Review Cons
Ugly blue color
Very few sub-forums
Tap Here to Visit Website!
Porn Forums Similar To XNXX Forums