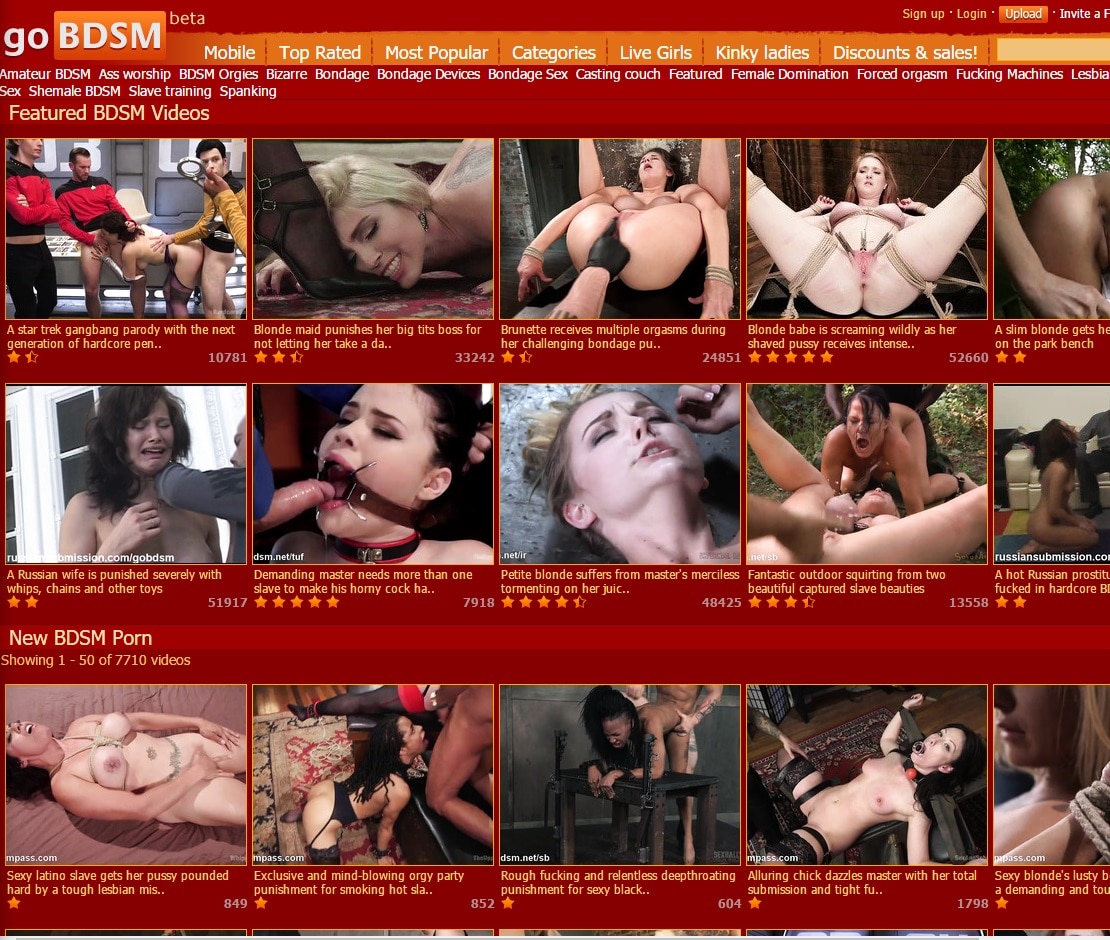 Click Here To Visit (goBDSM)
goBDSM
gobdsm.com
---
Do you love BDSM? Well so do I, which is why I've decided to add yet another site to my list of top fetish porn tube sites! It's called Go BDSM and as you'd imagine, the content here is about chicks being tied up, held down and fucked hard. You're going to see some of the most bound, abused and used pussies on the planet being beaten up with huge cocks. There's even some femdom here if that type of thing turns you on! Rest assured that the folks over at Go BDSM have done all they can to provide the ultimate display of hardcore fetish pleasures, with a couple of scenes available in HD too!
So yeah: I highly recommend that you make your way over to this site as soon as possible and grab yourself that sweet BDSM goodness. The site seems to update with content on a regular basis too, so if you check back every few hours, you're going to find fresh videos to watch. Only real downside is the fact that many of these clips are on the shorter side, which means it's not exactly great for a long-term jerk. Still, if you're quick (and you will be, this stuff is great), it's going to be a nice place for you to pick up BDSM.
Review Pros
Great scenes
Lots of categories
Review Cons
Some adverts
Shorter clips
Tap Here to Visit Website!
Fetish Porn Similar To goBDSM