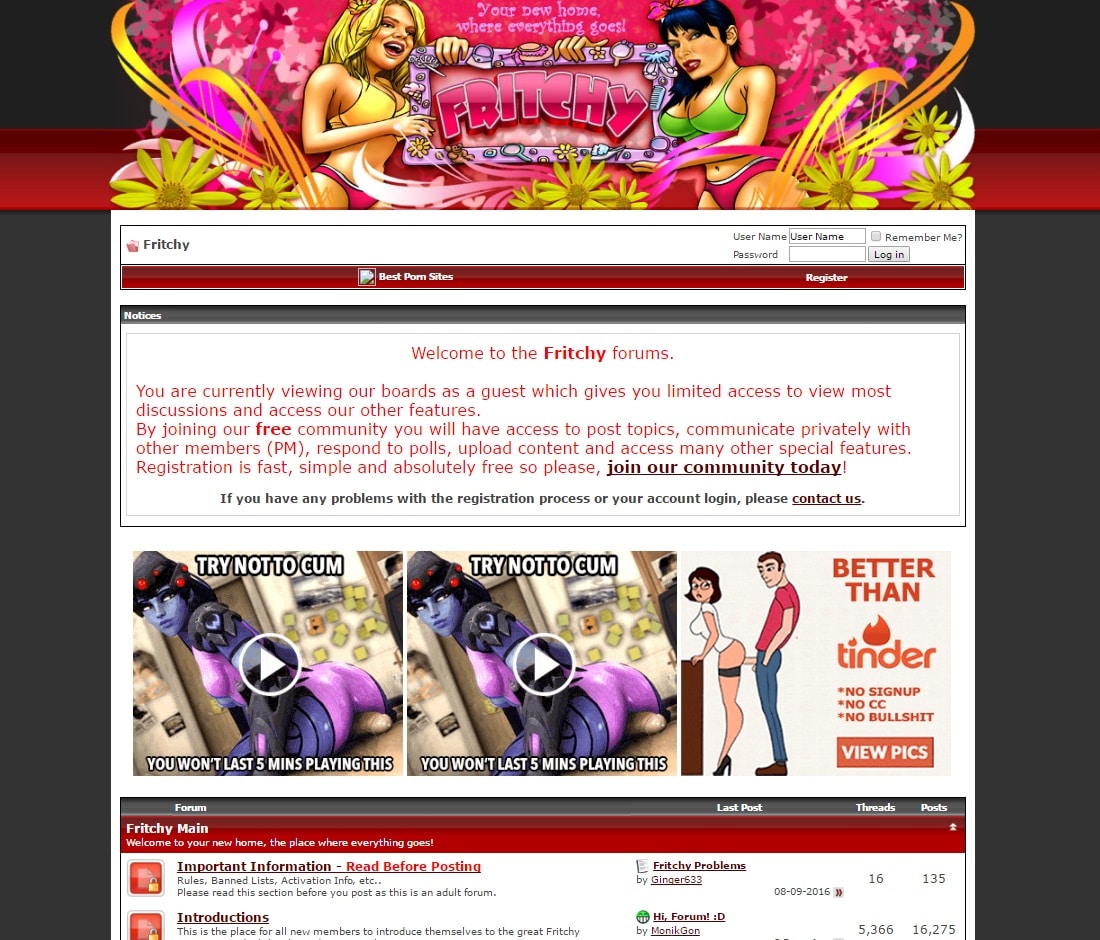 Click Here To Visit (Fritchy)
Fritchy
fritchy.com
---
The Fritchy forums are a self-described collection of videos and pictures that span celebrities, babes and amateurs alike. While an exact post count isn't available, chances are that there are millions here for you to go through submitted by the thousands of people that log in each and every day to share new porn. Fritchy has a lot of sub-forums devoted to many different niches, including areas for pornstar videos, fetish scenes, classic porn movies and amateur pictures. Fritchy is pretty strict on its content and seems to make sure that things are put into the right place to avoid members finding stuff where it shouldn't belong. A good moderation policy is always a plus!
Viewing the forums without an account means you get to see most forums, but a few are reserved for those that have signed up and logged in. The content does display if you haven't logged in and you can still view external links just fine – as a side note, I hate sites that require you to become a member before you can see external links. Anyway, there's nothing overly special about Fritchy, but it does a good porn forum job and for that reason, I think it's a safe bet for a lot of my readers.
Review Pros
Millions of posts
Lots of categories
Review Cons
Some adverts
Some member-only areas
Tap Here to Visit Website!
Porn Forums Similar To Fritchy