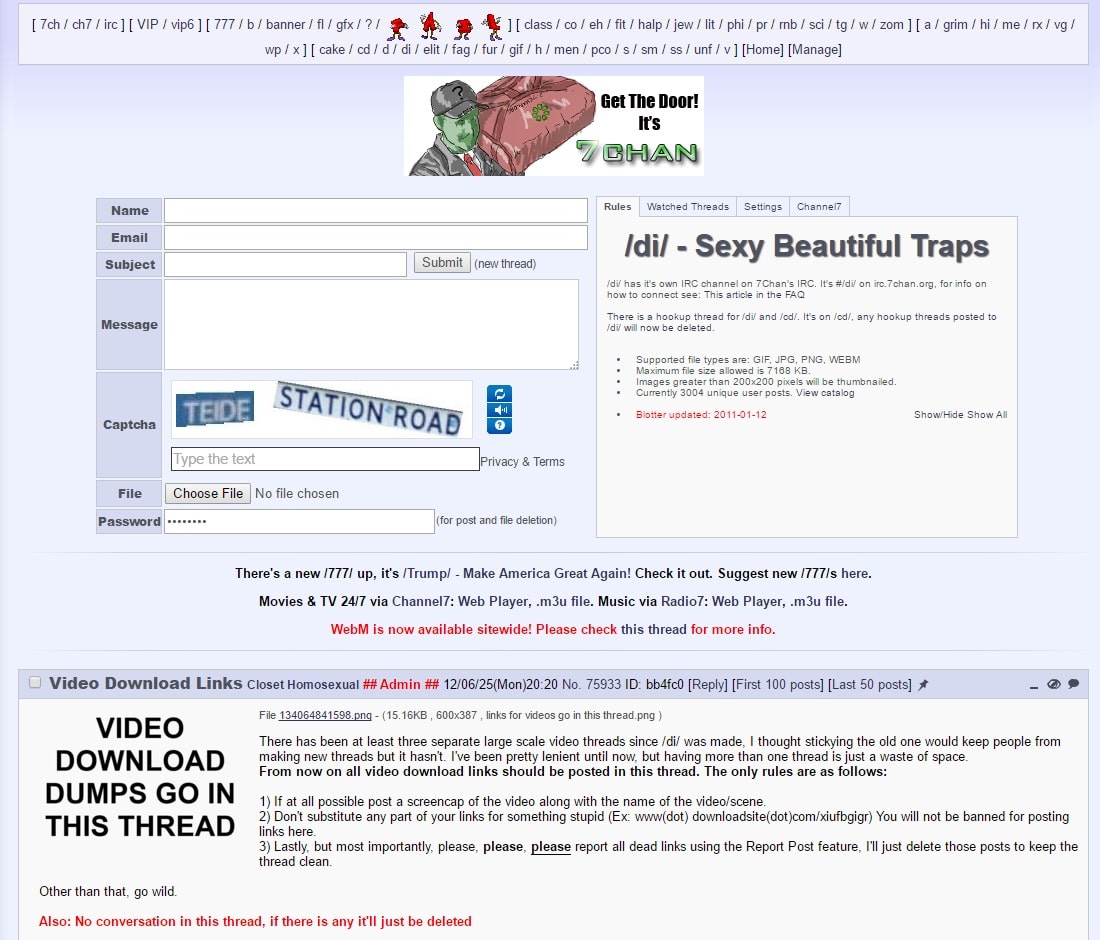 Click Here To Visit (7Chan)
7Chan
7chan.org
---
7Chan.org is an image board devoted to a number of different niches and topics, but a lot of people come here to share pornographic material. Unlike some boards, 7Chan has a number that are devoted a lot of different adult content categories. There's everything from hentai and porn comics through to crossdressing, trapping, animated GIFs and more. I should make it clear that if you're a pretty vanilla porn lover, what goes on at 7Chan is probably not going to tickle your fancy. There's just a hell of a lot of material that's alternative in nature and not exactly fit for most people. Especially seeing as there are like 5 areas here just for hentai and the like.
As a heads up, 7Chan does have a 'Delicious' section which showcases lolicon. In some countries, like Australia, simulated content below age is against the law to look at: it's a dumb law, but I thought I'd mention it anyway so one of you guys doesn't accidentally click on that area. The rest of the site is typically fine, although you should still tread carefully through any cartoon area you find, because you never know when you're going to locate something that's not exactly great for your browser history. Stay safe, friends – and enjoy the porn on 7Chan!
Review Pros
Lots of boards
Good moderation
Review Cons
Mainly hentai-related stuff
Not too many posts
Tap Here to Visit Website!
Porn Chan Sites Similar To 7Chan