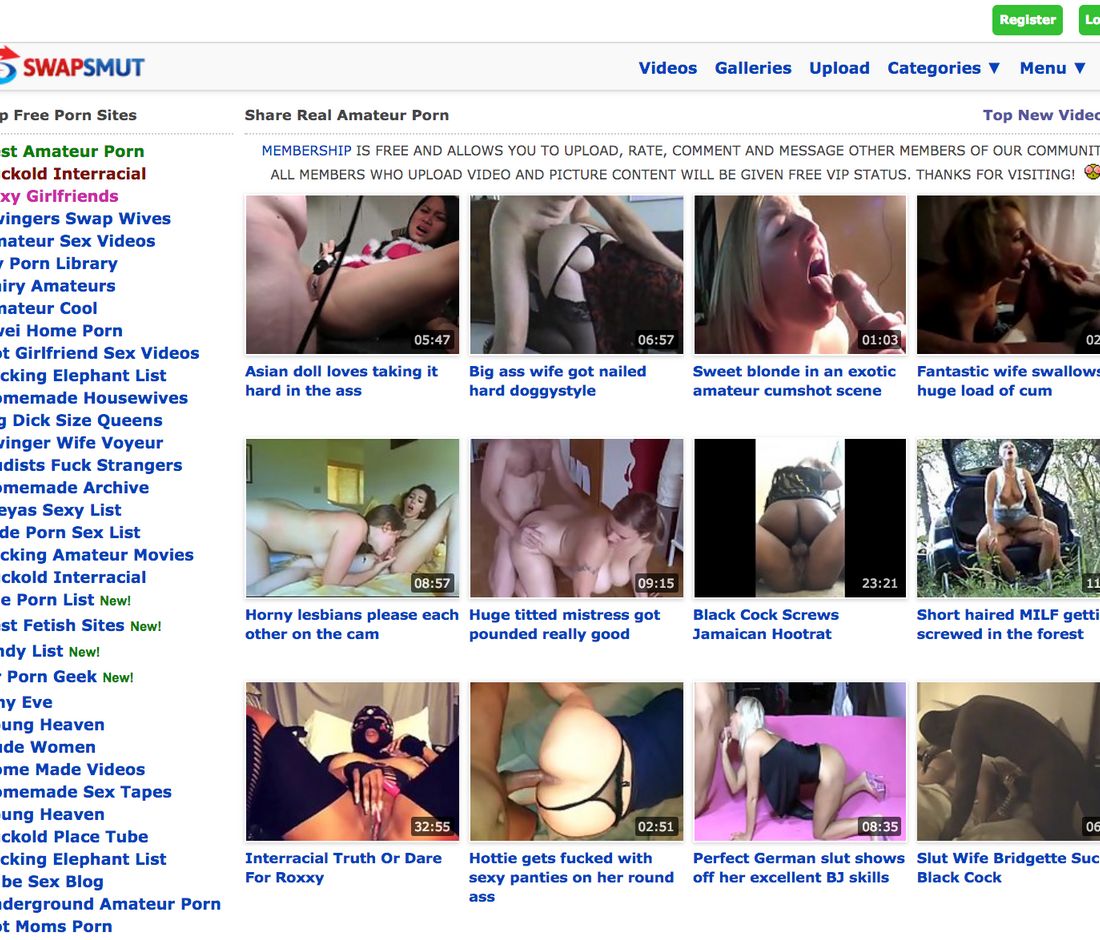 Click Here To Visit (Swap Smut)
Swap Smut
swapsmut.com
---
SwapSmut is a site that really enforces the 'sharing is caring' policy. Something that you people know that Mr. Porn Geek touts heavily.
Whenever you upload approved content to the site, you get free VIP status. This means more enjoyment of the website. It is not something that really happens in the porn business, but this is a website which is built around the community. People upload. You enjoy videos. You upload some more.
The downside is that SwapSmut.com is somewhat of a new website. The theme is awful. It is as if somebody has whipped up a theme in paint and thought "this will do". Surely it will improve in the future, but for now it is a bit bland. That being said, you are probably there for the porn as opposed to marvelling yourself at some artwork which can rival Leonardo Da Vinci.
Oddly enough, there seems to be no 'in your face' adverts at SwapSmut.com. Mr. Porn Geek does not know how the site makes money, but there are no ads at the moment. So, if you love your porn without being told that there are hot sluts in the local area willing to bang you, then this site may be perfect for you.
Of course, this is a new site, so don't expect a whopping amount of high quality content. Few thousand videos at the most, but it is a site which seems to be getting better by the day. Now, if only they could improve the design.
Review Pros
Good amatuer content
lots of videos
Tap Here to Visit Website!
Porn Tube Sites Similar To Swap Smut