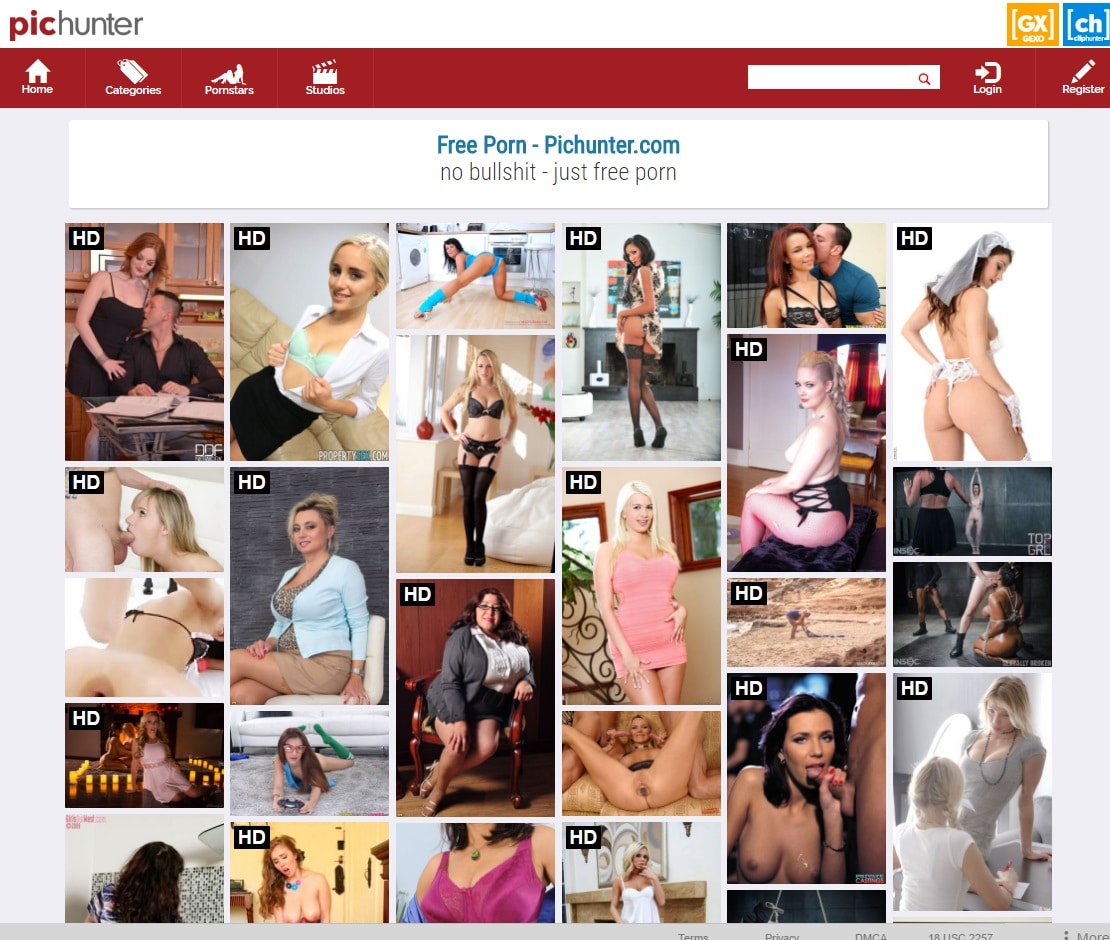 Click Here To Visit (Pic Hunter)
Pic Hunter
pichunter.com
---
Pichunter.com here we go! Many years ago, TGPs were all the rage. For those of you who are not familiar with the term, TGP stands for thumbnail gallery post and essentially, it's a site that has a bunch of images that link to various areas on the Internet and you can scroll through them all with relatively little effort. They're kind of like Pintrest and the like, except they're not that spammy and have a lot of good porn that you're going to want to check out. Anyway, I'm checking out Pic Hunter today – the TGP that I consider to be the best in the business.
When you hit the homepage, you'll see a bunch of sexy images on a page that has infinite scrolling (a massive selling point!). When you click on an image on the TGP, you'll be transported to a sub-page of the site that features more images in that collection. Sites that are on Pic Hunter include The Training Of O, Everything Butt, Karuo's Older Women and many other sites. As far as I can tell, PicHunter is all about professional content and their collection of images is pretty damn good. There's no spammy links or related stuff here – PicHunter.com is my favorite TGP for that very reason.
Review Pros
Great design
Loads fast
No spam
Tap Here to Visit Website!
Porn Picture Sites Similar To Pic Hunter