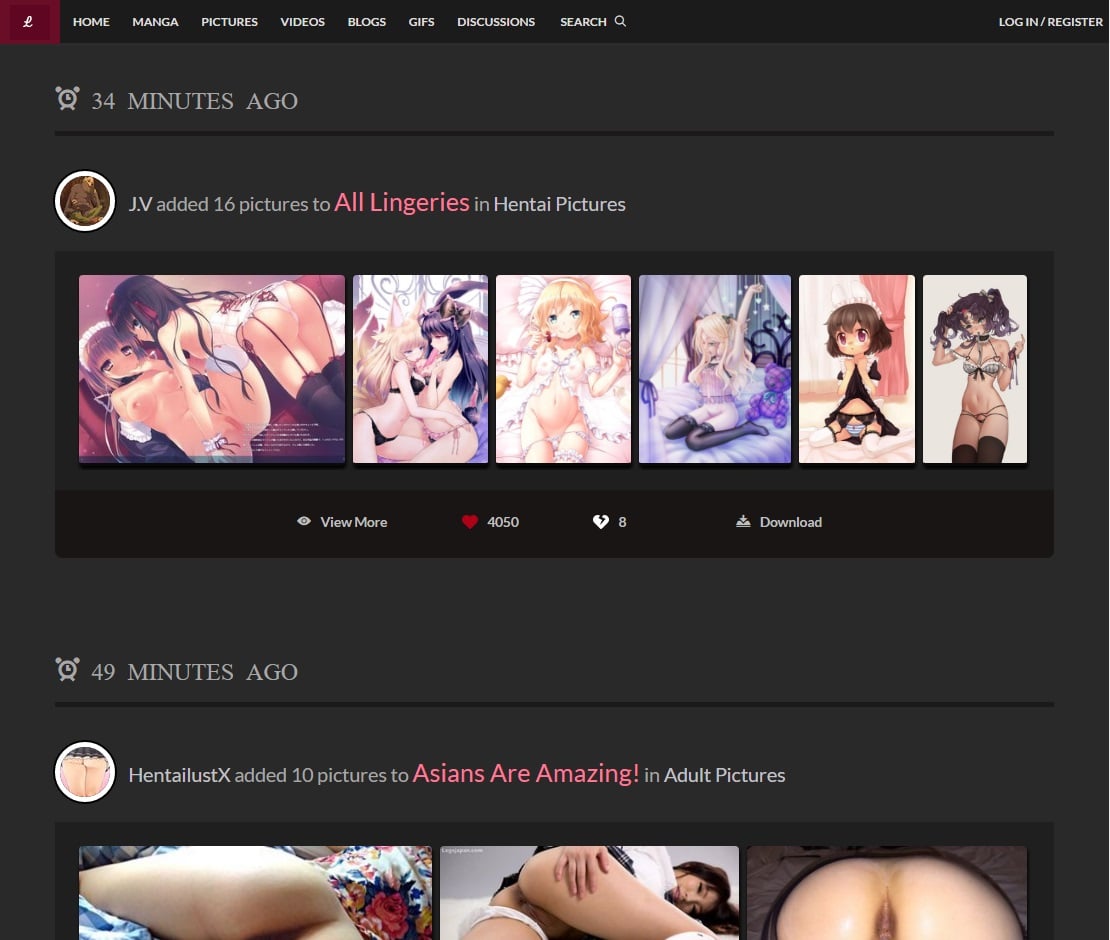 Click Here To Visit (Luscious)
Luscious
luscious.net
---
Hentai's great, isn't it? I like to think so, which is why I've found yet another hot archive of Japanese porn that you're going to fall in love with from the get go. It's called Luscious and put simply, this place is packed with hentai pleasure that's going to blow your mind – and your load – in a matter of minutes. From the homepage onward, you'll be grabbing handfuls of hot hentai that's thrown at you from all angles. Getting down to business with some of the greatest hentai around is made so easy thanks to Luscious – let me explain a little more!
Instead of just looking at original hentai, Luscious also likes to archive material from professional hentai publications and other sources. Hell, there's a Tristana folder from League of Legends here, as well as characters from Final Fantasy and Metal Gear Solid. If you're just looking for full-length hentai comics, be sure to hit the 'Manga' link at the top of the page. This will take you through to all of those original hentai releases produced by quality Japanese artists – most of them are translated into English for your convenience too, which is pretty dope.
Review Pros
Thousands of albums
Great design
Tap Here to Visit Website!
Hentai Porn Similar To Luscious