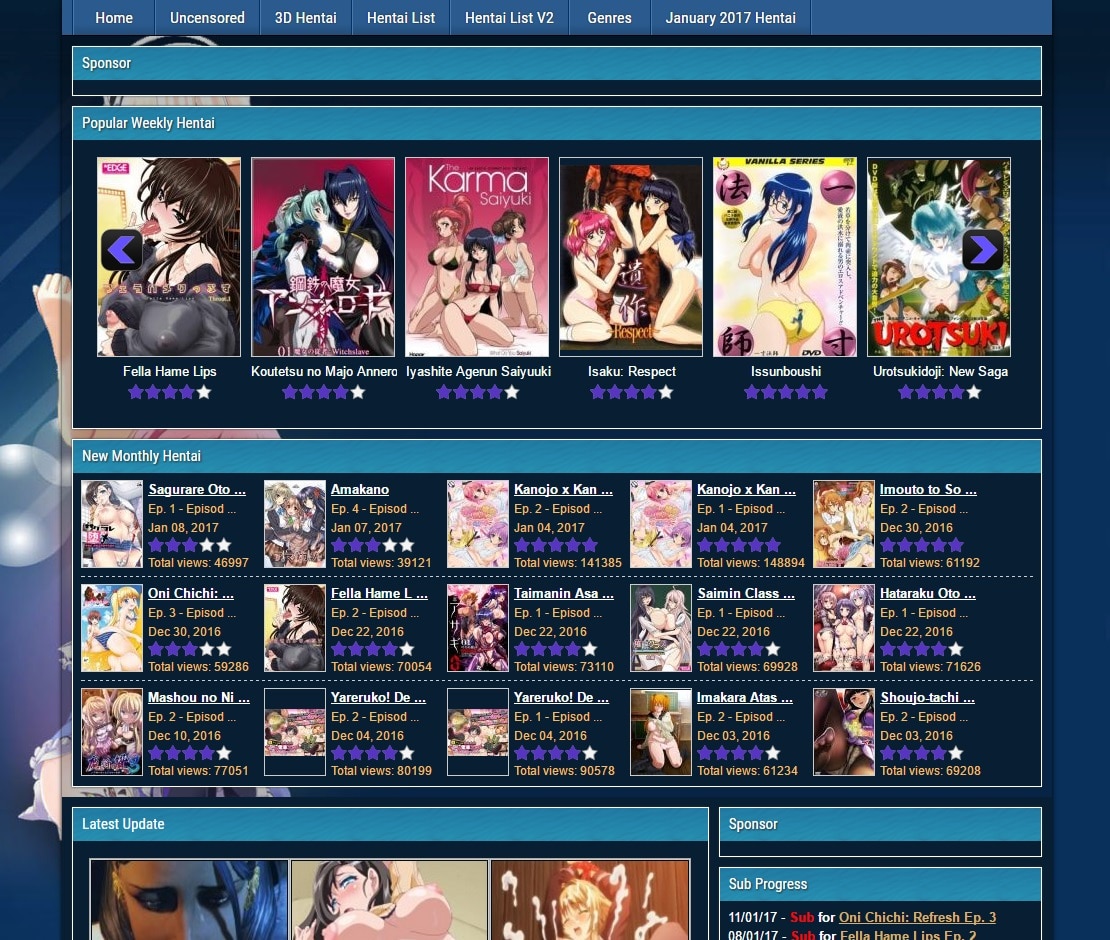 Click Here To Visit (Hentaimama)
Hentaimama
hentaimama.com
---
Hentaimama: a place where you can go and enjoy all of the latest anime porn available from some of the best studios on the planet when it comes to hentai. This is pretty much the dream of anyone that's into the idea of hot anime chicks drawn fucking and sucking cock, just like the best Japanese waifus should. With around one new release every 3 days, you'll never be short of something good to enjoy if you visit here a few times a month. You'll be pleased to know that all of the hentai featured here comes in a few choices of language and subtitles too – perfect depending on your preferences. After all, there are some readers here at Mr. Porn Geek that can entertain the idea of reading their porn in Japanese. I can't understand it personally, but if you can, go crazy.
Some of the series of hentai have been uploaded in bulk too, so if you want something that at least has a story line, this is the place to go. To give you a rough idea of hentais covered, titles include Dirty Laundry, Fella Hame Lips and A Forbidden Time – they have a mixture of popular titles, as well as ones that might not be so well known. There's also a very specific area on the site for content that isn't censored, which is just as well, because I know a lot of you will be put off by the idea of pixilation around delicious anime cuties having a hot time together. I guess the fact that there are censored uploads just goes to show how authentic this place is. Rest assured that all of the hentai you'll come across at Hentai Mama comes direct from Japan. It's the home of anime porn and they've never stopped being great at what they do.
If you haven't figured it out by now, I should let you know that Hentai Mama doesn't have any videos here – it's all picture content and manga-style digital releases. It's interesting to think that when it comes to porn, hentai is one of the last few niches where images are preferred to videos. That's likely why places like Hentai Mama still exist and know how to provide top tier anime entertainment! So yeah – that's pretty much all you need to know about Hentaimama, a hot site with lots of hentai videos!
Review Pros
Hentai video heaven
Lots of episodes
Review Cons
Some censored clips
No tube layout
Tap Here to Visit Website!
Hentai Porn Similar To Hentaimama