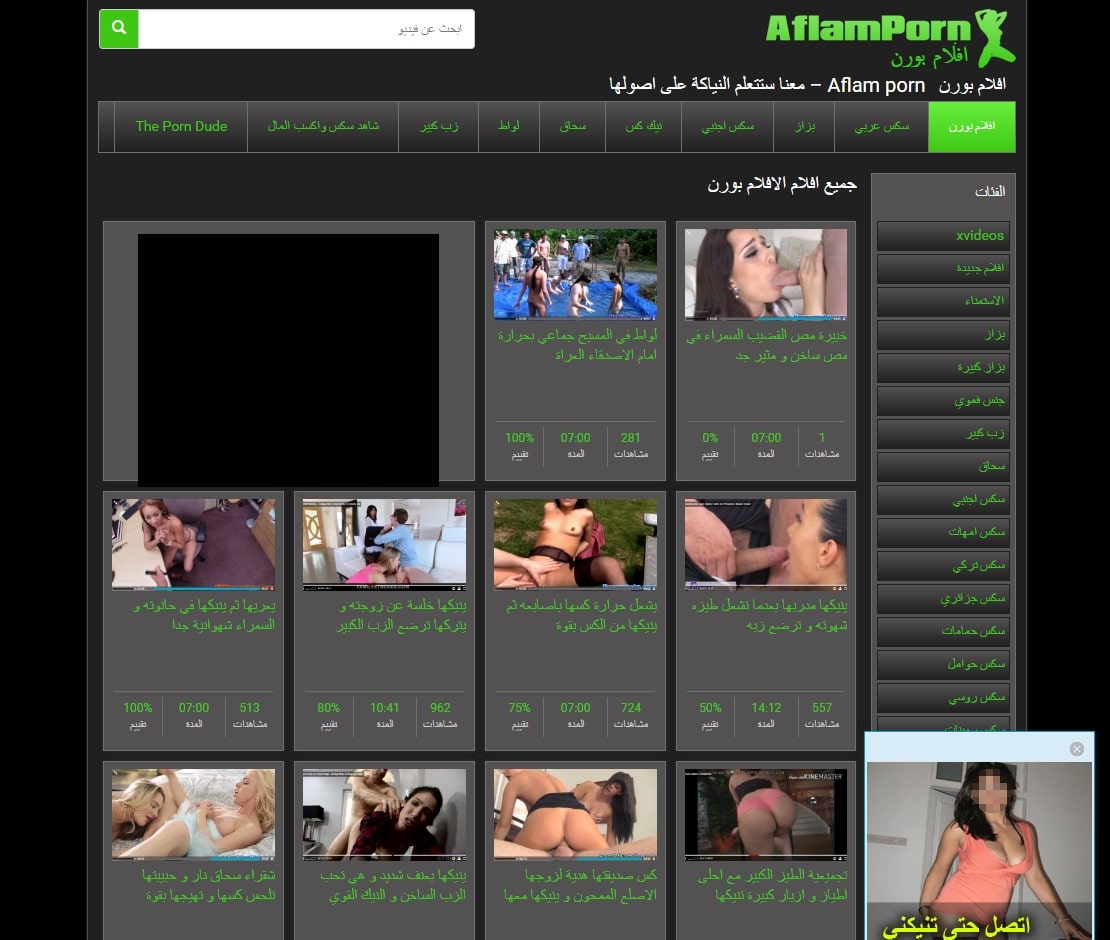 Click Here To Visit (Aflam Porn)
Aflam Porn
aflamporn.com
---
Aflam Porn is the place to go if you want to see a mixture of Western and Arabic porn combined, and I highly recommend this site for readers of Mr. Porn Geek that happen to speak Arabic as a native language. The reason for this is simple: no English version of the site exists, which means that if you only manage to utter the Queen's language, you'll be stuck using Google translate to navigate the site. It's not that bad to be honest, but I think it's worth mentioning because you may want to consider the competition before jumping on over and getting involved.
The videos here of Muslim sluts taking cock are 100% free to watch, so no matter how much cash you've got in the bank, seeing some Haram chicks enjoying jihad cock won't be an issue. The quality isn't the best which is why I couldn't give this site the full five stars but ultimately, I'm happy with how populated with content that AflamPorn.com is and it's a stellar choice for anyone seeking good Arabic adult videos. Take a look around and see what you think – I honestly don't believe you'll be disappointed with the fine array of Arabic girls getting down and dirty!
Review Pros
Hundreds of videos
Regular updates
Review Cons
No English version
Limited descriptions
Tap Here to Visit Website!
Arab Porn Similar To Aflam Porn