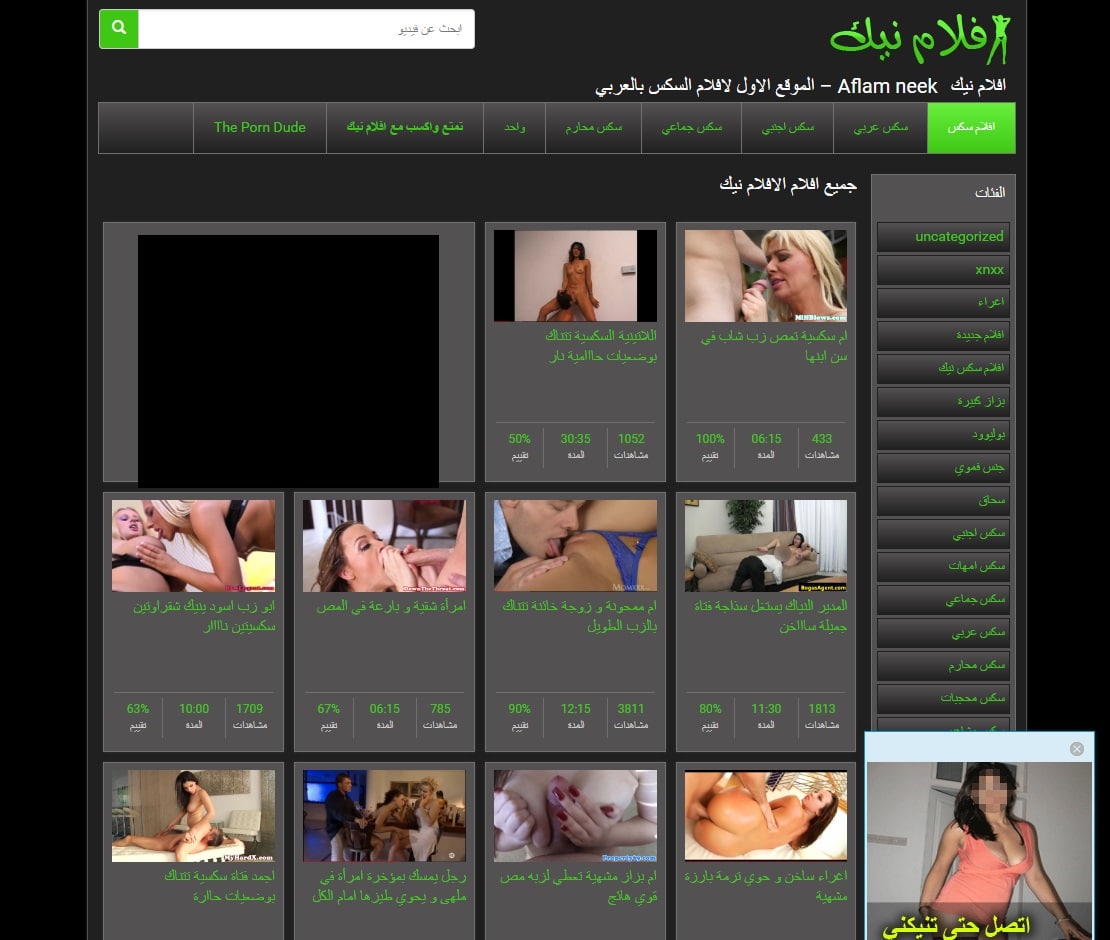 Click Here To Visit (Aflam Neek)
Aflam Neek
aflamneek.com
---
I'm always doing my best to ensure that visitors here grab themselves the finest deal for Arabic porn and well, I'm happy to say that Mr. Porn Geek has done it again. See, I went ahead and tracked down what I consider to be the best Arabic porn site – but this is an Arabic porn site that's actually for our friends in the Middle East who might not speak English so well and want to enjoy porn in the Arabic language! With a mixture of amateur babes from countries like Saudi Arabia, Iran and the like, you'll find the cream of the crop for Arabic sluts in action but you'll also get Western porn delights that so many dudes from the Middle East enjoy.
As mentioned, the site is entirely in Arabic, which means that for those of you who aren't capable of speaking the language, your only way around the site is to use the thumbnails. It's not that hard to navigate and if you really get stuck, Google's translate tool is pretty good to get around the issue. For my money, fans of Mr. Porn Geek that speak Arabic should consider Aflam Neek as their choice destination for porn in Arabic countries. You simply can't go wrong with their high quality videos that are completely free of charge!
Review Pros
Regular updates
Nice design
Review Cons
All in Arabic
Some adverts
Tap Here to Visit Website!
Arab Porn Similar To Aflam Neek