Staci Thorn'S PROFILE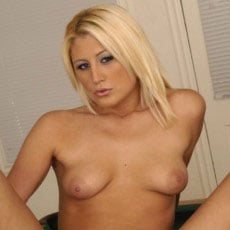 Staci Thorn
pornstar details
Date of Birth: 15/12/1983
Ethnicity: White
Height: 173cm
Eye Color: Blue
Hair Color: Blonde
Staci Thorn is a blonde hottie who comes from Huntsville, Alabama. This sexy southern slut never lets out much about her personal life to inquiring reporters or fans, since she likes to keep a separation between work and pleasure – even when her work is very pleasurable. Staci is a private person and we can totally respect that since she's such a freak on camera. Staci, who sometimes goes by Stacey Thorn, Stacy Thorne, Stacey Thorne, or Stacy Thorn, has worked for all of the major porn studios during her career, which has encompassed over 250 titles over the course of her long and storied career taking cock on camera.
Being the popular porn star that she is, Staci has also received many nominations from the illustrious AVN Awards including Best Group Sex Scene and Best Anal Sex Scene. It's easy to tell that Ms. Thorn is truly a sexual freak who loves anything having to do with anal fucking, especially if it's a part of a hardcore interracial scene. Like lots of other southern gals, Staci Thorn loves big black cock, and the bigger, the better for her cute pink pussy or tight ass. Staci did anal right away, unlike some girls who try to block their assholes and save their fucking for when their fortunes start to fade. Staci just loved anal too much to try to save her starfish for a later date. Staci Thorn's favorite anal activity would probably be an interracial anal creampie. Just the thought of jizz from a black dude shot all over her asshole makes her pussy wet!
Once Staci got going in the adult industry, she moved from Alabama to the big city – Los Angeles, which is where a tremendous amount of porn gets made. Most porn stars have to move there, at least for a time, to be near all of the biggest porn production studios. When you see Staci's body, you might understand how she came to be so successful in porn. Ms. Thorn's piercing blue eyes alone will probably give you a boner. Staci is a tall girl, at 5′ 8″ and weighs 123 pounds. Staci has an all natural body that's never had plastic surgery – with cute 34B tits and a juicy 34 inch ass, with a tiny 24 inch waist in-between. If you're a fan of hard-charging anal sex, watch nearly any porn title starring Staci Thorn, right now at PornHubPremium!
MORE PORNSTARS YOUR MIGHT LIKE
BACK TO PORNSTARS