Lisa Ann'S PROFILE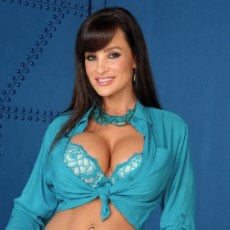 Lisa Ann
pornstar details
Date of Birth: 9/05/1972
Ethnicity: White
Height: 157cm
Eye Color: Brown
Hair Color: Brunette
Likely one of the most infamous names in the adult industry, Lisa Ann has been at the forefront of porn production for many years and has amassed a cult following for her incredible body, ability to fuck and attractiveness. In the modern era, Lisa Ann stands as the hottest MILF around that knows how to get down and dirty – she even has her own talent agency and studio that contribute much to commercial sex scenes. Nice tits, nicer lips and of course, some of the greatest fucking skills around – no one can deny that Lisa Ann is your go-to woman if you want to show how professional and incredible adult entertainment can be.
Who's Nailin' Paylin is likely Lisa's most famous scene, where she posed as Sarah Paylin for a sexy, politically charged erotic production. As for the history of Lisa Ann – she was born in 1972 to a family from Pennsylvania and began dipping her toes into erotic pleasure when she was just 18 years old, working as an erotic dancer to help her way through a college course in dentistry. Three years later, we saw her becoming a fully-fledged pornstar, appearing in adult productions starting from July 1993. It didn't take long for people to realize just how incredible this pornstar was – the number of scenes she produced over the years that followed was truly awe-inspiring.
Lisa Ann retired from producing hardcore adult entertainment at the start of 2015 and shortly after, received surgery to reduce the size of her augmented breasts. While no longer appearing in hardcore productions, Lisa Still streams on webcam from time to time. These days, she keeps herself busy with radio shows and fantasy football – her Twitter account is very much focused on her new focus in life, but she is by no means hidden herself from adult entertainment.
MORE PORNSTARS YOUR MIGHT LIKE
BACK TO PORNSTARS