Avy Lee Roth'S PROFILE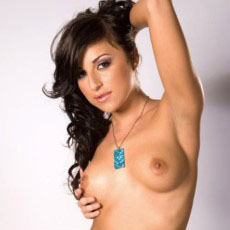 Avy Lee Roth
pornstar details
Date of Birth: 12/12/1979
Ethnicity: White
Height: 160cm
Eye Color: Brown
Hair Color: Black
Avy Lee Roth is a Spanish pornstar who was born in Almendralejo, Badajoz, Spain who has had a long and prolific career in American porn. Standing at a petite 5 feet 3 inches tall while weighing only 114 pounds, this raven black haired, brown eyed beauty has great body measurements of 34B-27-35 though it is achieved with the help of breast implants. While she does not have any piercings other than her ears, she has accessorized her body with a number of tattoos, with a rose on her left shoulder and a large naked goddess with a surrounding aura, partially covered by snakes on her left calf. Of particular interest, and of note given the name she chose as her stage name, rumors that she is the daughter of Van Halen front man David Lee Roth, are of yet not proven one way or the other, despite Avy's insistence that he banged her mom while on tour in Spain back in the day.
Growing up in Spain, Avy always longed to live in New York City or Los Angeles, and adult films provided her with that chance. She started working in porn in 2003, when she was around 24 years old, making her first appearance in a girl-girl-transsexual threesome, with Ariana Jollee and the transsexual Danielle Foxx, which is quite the initiation for her entree into adult film.
Avy is presently married to the front man for a rock and roll band based out of Los Angeles, and initially that meant that she went with lesbian-only scenes for a while, though that was apparently renegotiated, and she returned to male-female pairings on-camera. Over the course of her career, Avy became disillusioned with the business, becoming particularly alarmed with the increasing prevalence of 'rough sex' videos, stating that while on-set it might appear that the woman is being handled roughly or is being choked, there are safeguards to ensure that the actress is being treated properly and they can 'tap out,' cut, and reshoot is a scene is getting too rough for the female performer, but she's concerned that civilian men in their real lives may start acting out these rough fantasies with the women in their lives, not realizing the potential to do harm.
While she has loved her career in porn, particularly the travel, money and fame, Avy left the industry in 2011. Over the course of her career she appeared in over 200 titles, and was nominated for an AVN Award for 'Best Lesbian Sex Scene' in 2004. She had repeatedly stated in interviews that she intended to get into directing, but that does not appear to have happened. Brazzers has a collection of this sexy Spanish chick of possibly famous parentage, all available for your viewing pleasure.
MORE PORNSTARS YOUR MIGHT LIKE
BACK TO PORNSTARS