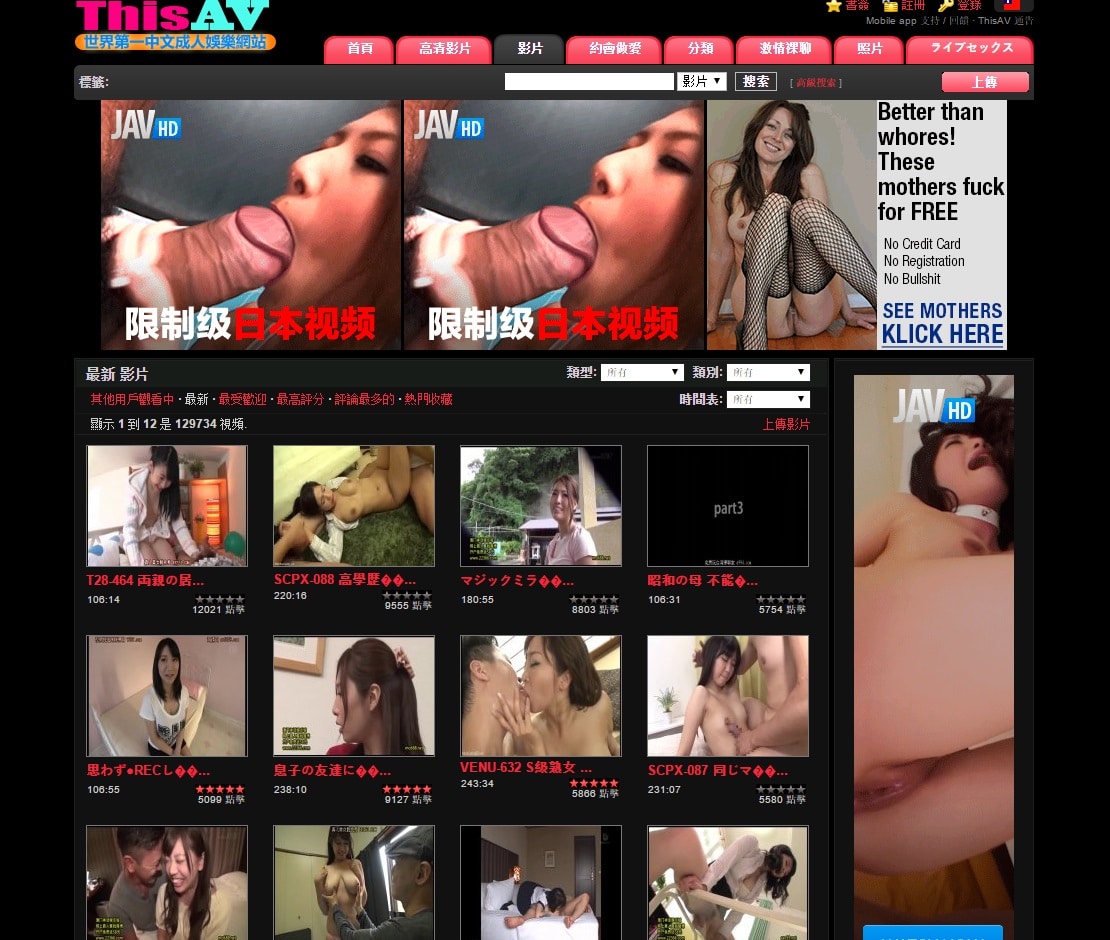 Click Here To Visit (This AV)
This AV
thisav.com
---
To those of you out there that check out Mr. Porn Geek and speak Chinese, I might suggest that you pay attention to this site right here. See, This AV has been in the game of porn for a long time and as far as I can tell, this is one of the better sites around for anyone that can read Chinese and wants to watch some porn. The scenes here are organised well and you'll have the choice between a lot of categories including anal, big boobs, fetish porn, teens and more. Pretty much everything about this place is similar to that of a standard tube site.
The quality of the porn is a little on the low side, but what do you expect? I'd say that most of the porn here is actually Japanese and streamed directly from the site: you'll be able to enjoy everything with the quick buffering although sadly, you can't store anything locally by downloading. ThisAV.com isn't a bad site at all and for me, there are very few destinations that offer Chinese viewers a good place to go that's written in their native language. For a Chinese porn tube site, this is one place to consider.
Review Pros
Lots of videos
Lengthy clips
Review Cons
Some adverts
Low quality content
Tap Here to Visit Website!
Free Asian Porn Similar To This AV