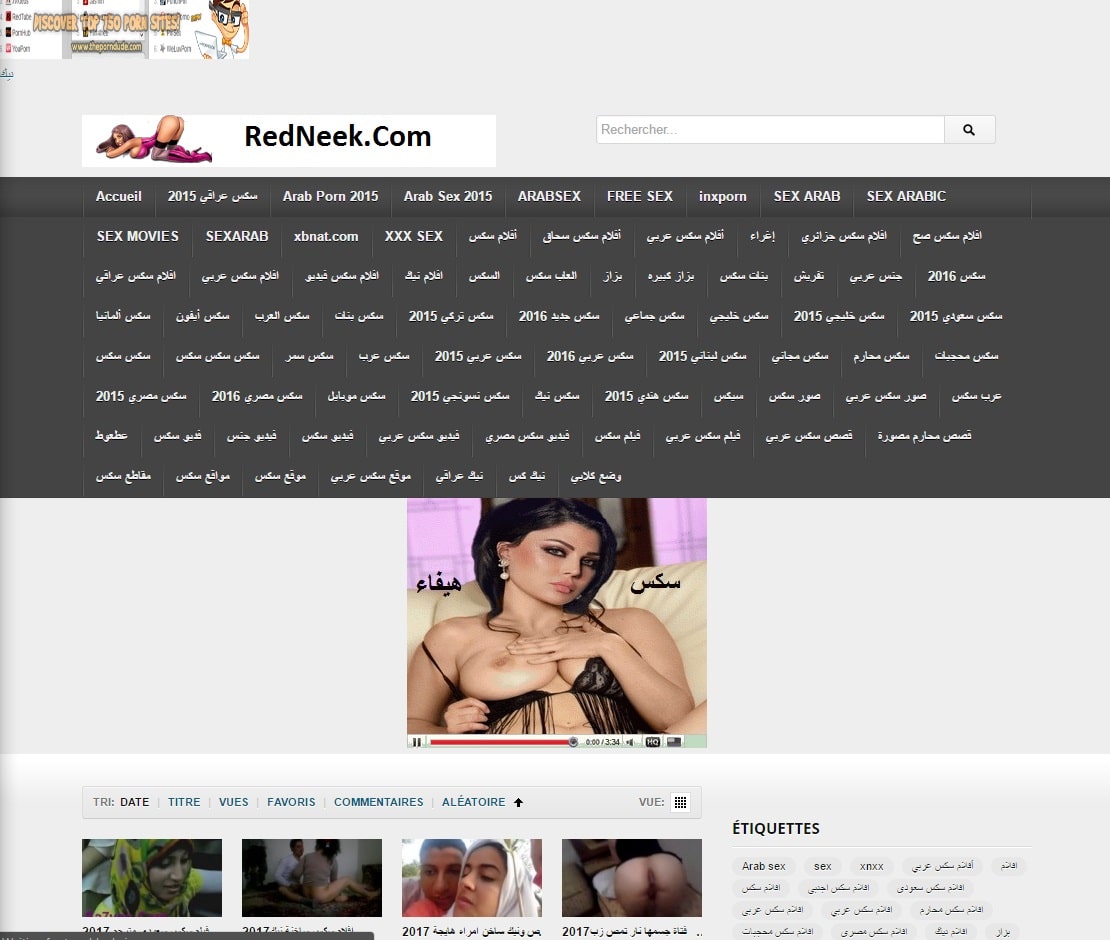 Click Here To Visit (Red Neek)
Red Neek
redneek.com
---
I'll be honest with all of the readers here at Mr. Porn Geek: I've got no real idea what the difference is between Red Neek and Arx Hamster, simply because I don't speak Arabic and I'm not going to learn it for the purposes of writing a review about Muslim porn videos. That said, these sites are pretty much the same in their design and while they may have the same categories, I think the content is slightly different on each one. Don't quote me on that, but I saw that the two linked together and I felt like it was a good idea to mention them both just in case one is sufficiently different from the other.
Anyway, the deal here is pretty simple: Red Neek presents a lot of jihad sluts in hijab taking a cock in front of the camera. The material is real amateur in nature and there's none of that professional production material you'd expect from Western companies. The quality could be better, but it's not like Saudi Arabia and other Middle Eastern countries have access to the finest porn recording equipment. Oh and yeah: forgot to mention that all of the titles here are in Arabic. Sorry about that!
Review Pros
Nice amateur porn
Quick loading times
Tap Here to Visit Website!
Arab Porn Similar To Red Neek