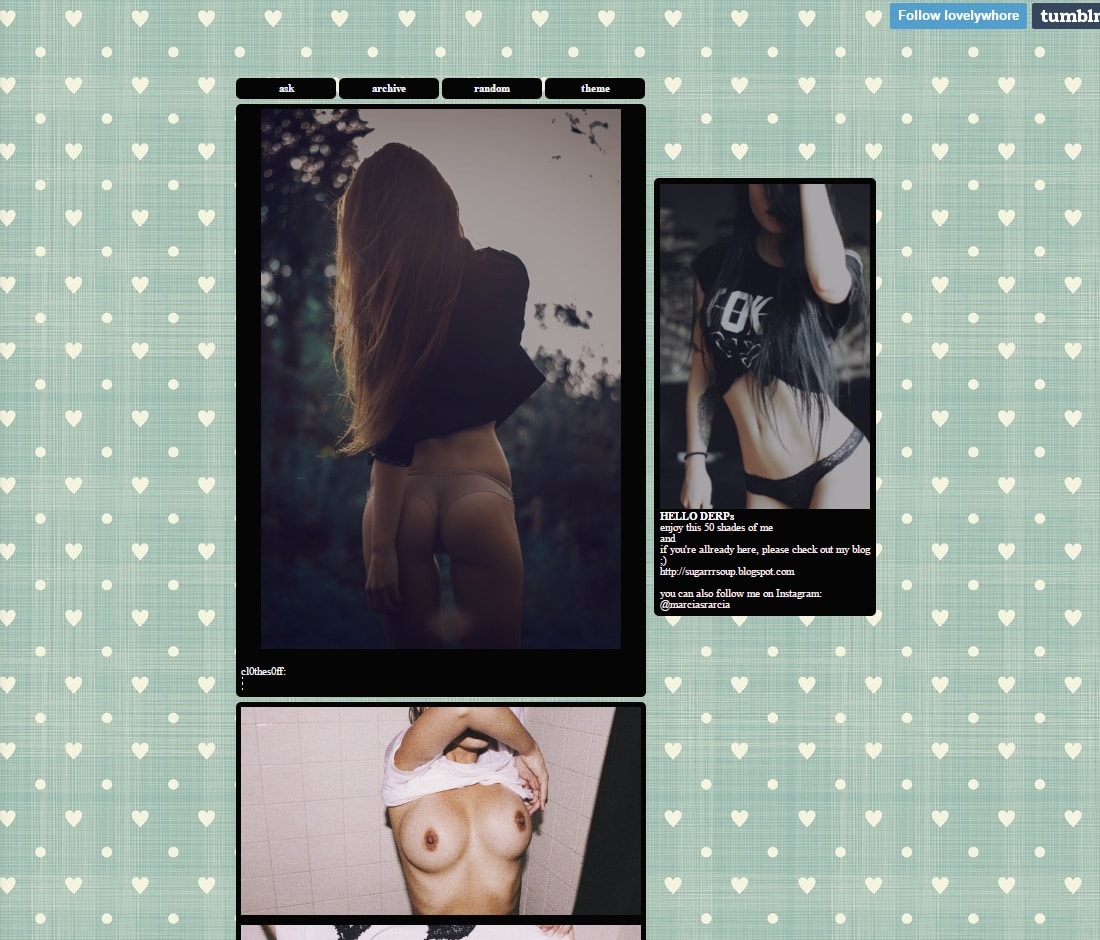 Click Here To Visit (Lovely Whore)
Lovely Whore
lovelywhore.tumblr.com
---
Lovely Whore is a Tumblr blog ran by Marta Maston – a chick from Poland that is 21 years old and really loves sex. You can follow her on Instagram @marciasrarcia, or if you'd prefer, you can just go ahead and check out her adult-focused Tumblr at LovelyWhore.Tumblr.com. For a long time, this chick has reblogged, uploaded and shared some of the hottest porn videos and images you'll find on the Internet – she's very much a fan of that classic Tumblr approach to adult entertainment too, with a focus on young, nubile women that are filtered and looking incredible. I'm not sure if Marta's a lesbian, but she sure knows how to pick out a chick with a great ass.
Anyway, I'd say that around a post a day comes from this Tumblr blog and it began way back in 2010 – a hell of a long time ago! I recommend this as a Tumblr blog worth following and every week or so, you should visit to see some of the posts you missed. It's clear that she's got a good taste in adult entertainment and wants to make her followers very happy with top quality porn. Good girl, Marta.
Review Pros
Great porn collection
Updated for years
Not an SJW
Tap Here to Visit Website!
Tumblr Porn Blogs Similar To Lovely Whore