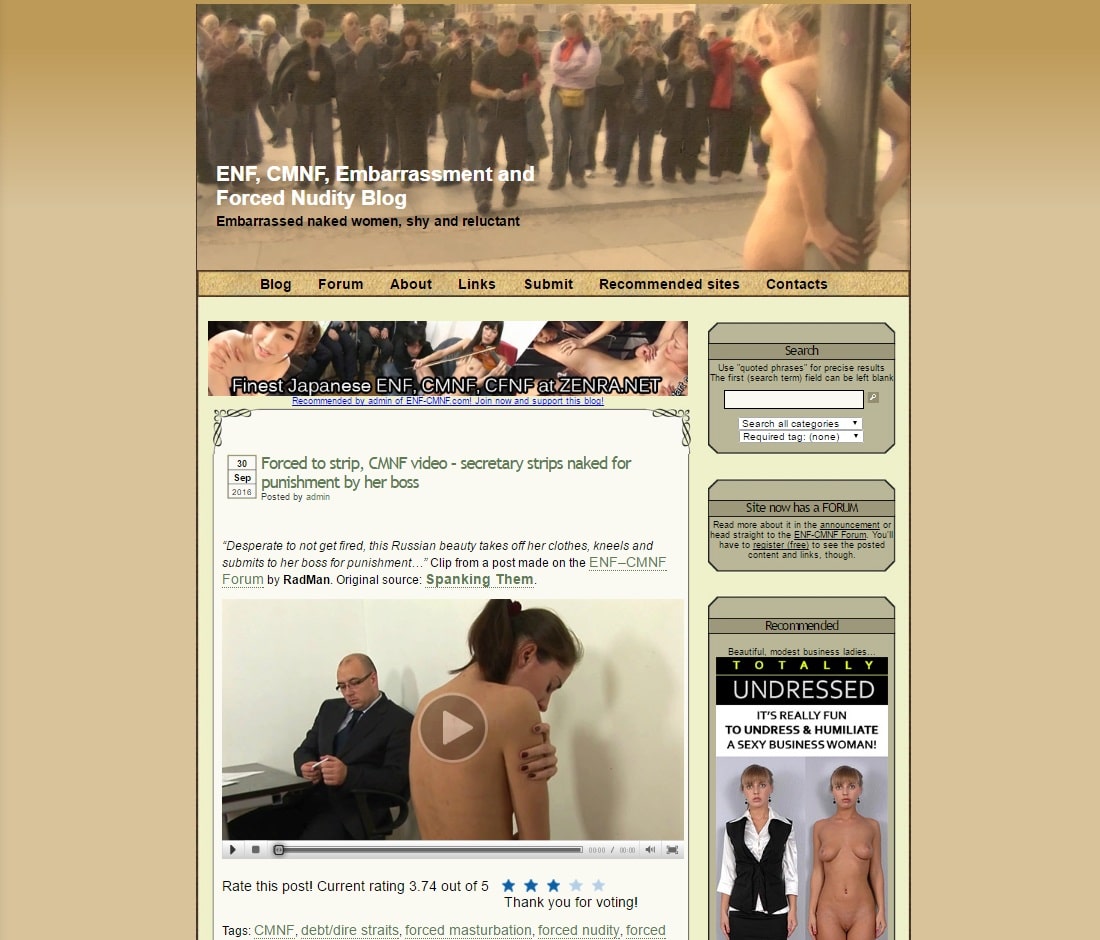 Click Here To Visit (ENF CMNF)
ENF CMNF
enf-cmnf.com
---
Now, ya'll know that when it comes to niches, Mr. Porn Geek can enjoy pretty much anything. With that said, the CMNF niche isn't exactly something that I'm jerking my meat to, but I understand why a couple of people get hot and horny over that type of material. If you're one of those folks, be sure to check out the blog up for review here: ENF-CMNF.com is devoted to embarrassment, forced nudity and the general shyness of submissive women. It's a feminist's worst nightmare, so let's jump on in and take a look around, shall we?
The good news is that ENF CMNF still updates with new posts, sometimes as many as five a day. That said, I haven't seen any in the last few days … maybe the writer took a break or something, but I hope their fetish blogs start up again soon! The content is typically always a video with a brief description of what happens, as well as a bunch of tags like Japanese, forced nudity, blackmail and the like that gives you the ability to find similar content on the blog. There are 1,200 total blog psots on ENF-CMNF.com – for the niche nature of this feature, it's pretty good.
Review Pros
Interesting niche
Regular updates
Review Cons
Writer is AWOL this week
Mainly videos
Tap Here to Visit Website!
Porn Blogs Similar To ENF CMNF