Shayna Knight'S PROFILE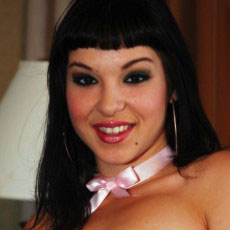 Shayna Knight
pornstar details
Date of Birth: 21/08/1984
Ethnicity: White
Height: Unknown
Eye Color: Brown
Hair Color: Brown
Shayna Knight is a pornstar who was born and raised in Berlin, Germany. She made her way to America with her family when she was in her school years and became fluent in English too. Her all natural body has 32A tits and her waist and hips are in great proportion. This sexy girl has no tattoos anywhere on her body but does have one piercing to her tongue. She worked in the corporate world for awhile before the poor economy forced her to start looking for supplemental income. It wasn't long afterwards that this cute brunette woman had a role in her first porn movie with many more to follow.
Even though she was fairly innocent when she started sucking and fucking for a paycheck, Shayna was always really curious and open minded when it came to sex and porn. This is probably why she never complained and was always at ease on the set. Directors have commented that she shows up on time, has a bit of an attitude, but generally as soon as the cameras start rolling she is totally into it. One of the things she discovered about herself while making porn movies is how much she loves to be fucked in the ass. Another thing is that two lovers can keep her much more satisfied than one and she does a lot of double penetrations too.
Her career in porn came to an end in the year 2008 when Miss Knight decided to retire for good. While she loved doing all of the work and especially misses all the great sex partners, she wanted to pursue a new life with a new boyfriend. Porn fans wish she could have worked it out so that she could have her man and still fuck on film, but at least they can see all of her best scenes right here any time of day or night.
MORE PORNSTARS YOUR MIGHT LIKE
BACK TO PORNSTARS