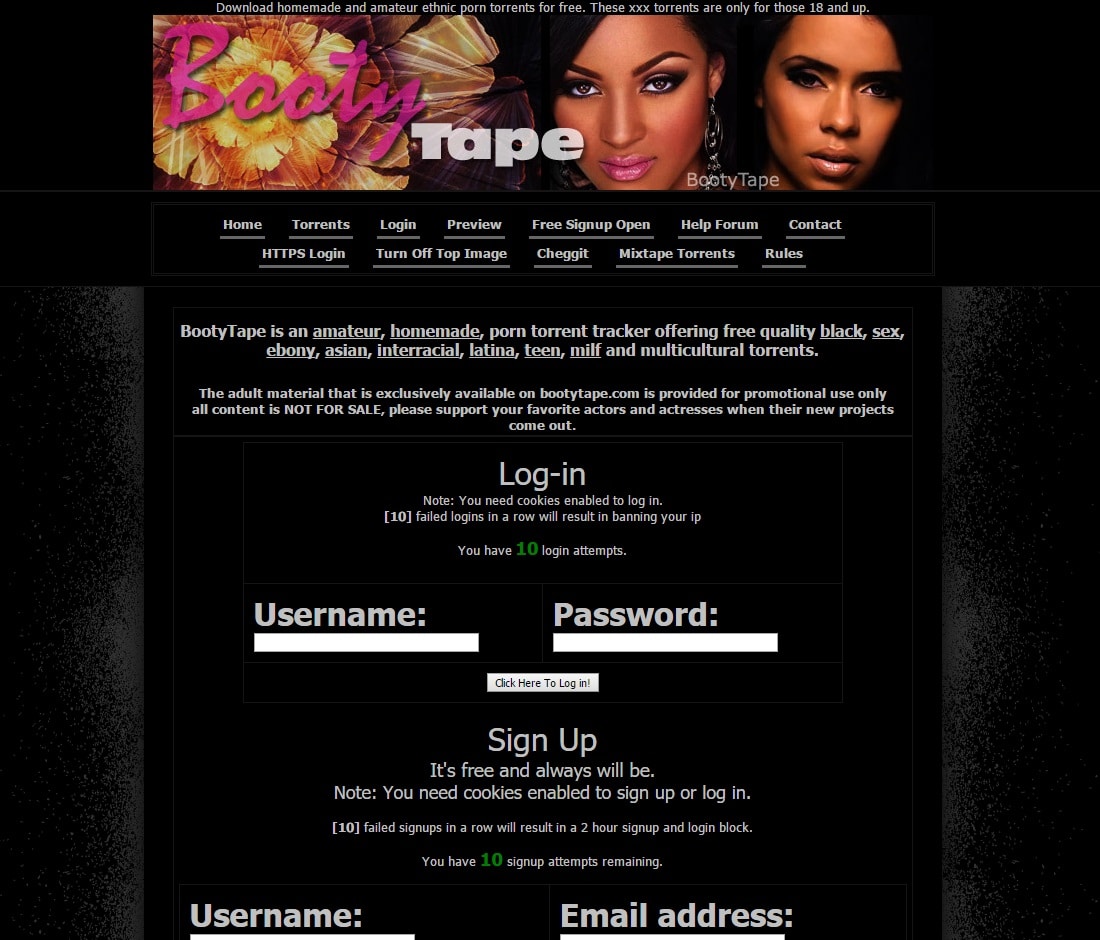 Click Here To Visit (Booty Tape)
Booty Tape
xxx.bootytape.com
---
Booty Tape describes itself as a free porn sex torrent search engine and index site that focuses mainly on homemade, amateur and ebony content. I will make it clear from the get go that you will need to have a membership in order to log in to the site: this is to stop spammy bots and other people that are trying to affect the site in a negative fashion. Once inside, you'll have no issues looking through all of the content and finding the best adult entertainment on the planet via torrent format.
There's a good mixture of professional content here from the big sites, as well as amateur dumps and anime-style content. Hentai lovers will get a good share of porn torrents and while I'm sure you nerds already have a great place to find your tentacle teen scenes, Booty Tape might be worth visiting. As one final note: if you do visit this site, remember for future visits that you'll have to go to xxx.BootyTape.com to get back to the site. Don't worry, though: this site is completely devoted to adult porn and doesn't feature any other content.
Review Pros
Lots of torrents
Good seed numbers
Review Cons
Need an account
Design could be better
Tap Here to Visit Website!
Local Authorities can track your torrent activity! Be smart and hide your IP. Protect your privacy with
VPN Hub
XXX Porn Torrents Similar To Booty Tape