The Sexiest Kiss Of A Cobra Pictures Ever! (My Free Cams Model)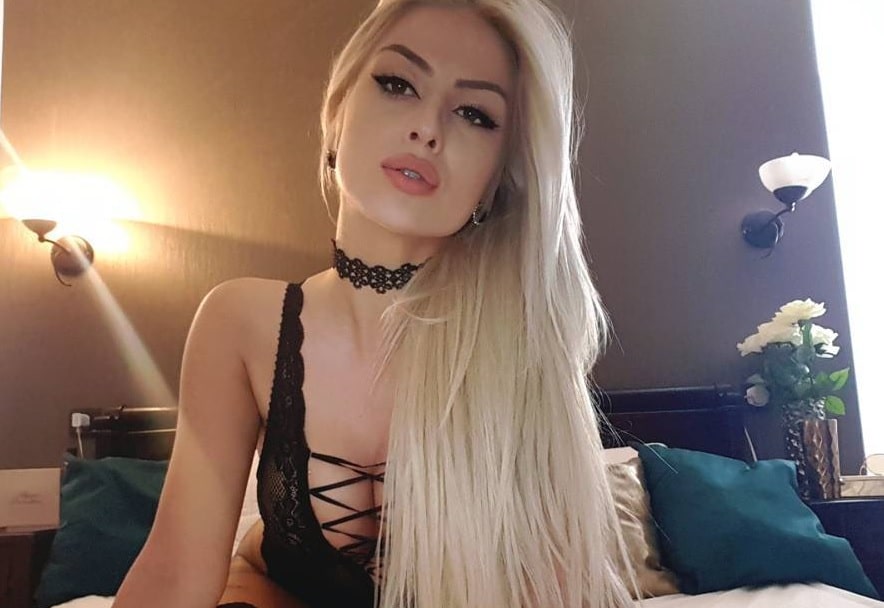 One thing everyone knows about Mr. Porn Geek is the fact that he's addicted to live babes. One girl that has recently given me a heap of pleasure is KissOfACobra – she's a Ukrainian cutie who's currently 26 years of age and always streaming on My Free Cams. I know that I've got a history of liking bimbo blondes with great tits, but I promise you – even if that's not your cup of tea – you're still going to want to visit this incredible specimen sooner rather than later. Her webcam shows are truly incredible and she certainly knows her way around putting on a stellar, X-rated performance.
Anyway, I promised you guys some pictures, so I've gone ahead and sourced a little gallery of my favorite snaps. Take a look at let me know what you think. Why does Europe always produce the hottest girls? I'm in love with going on MFC to try and find even more hot ladies like KissOfACobra.
If you'd like to know more about KissOfACobra, I recommend that you check out her Twitter account. Note however that while this goddess does update it quite a lot, you'll need to follow her before actually having access to her Tweets. She also has a ManyVids account, although you'll need to splash out a little cash there if you want to really enjoy the goods that she has on offer.
Anyway, I hoped you enjoyed looking at the seriously sexy selfies I managed to procure on Kiss Of A Cobra. Irina's clearly got what it takes to be one of the hottest girls in the game for this type of thing, so be sure to check back from time to time here on Mr. Porn Geek – I guarantee I'll have more in the future showcasing this hot blonde broad. They simply don't make many camgirls like this any more!
If you want learn more about My Free Cams, read my review. You can also check out all of the live sex cam sites I recommend if you're interested!
Posted By Mr. Porn Geek on August 4, 2017