The Legendary Teen Kasia's Pink Dildo Fuck Session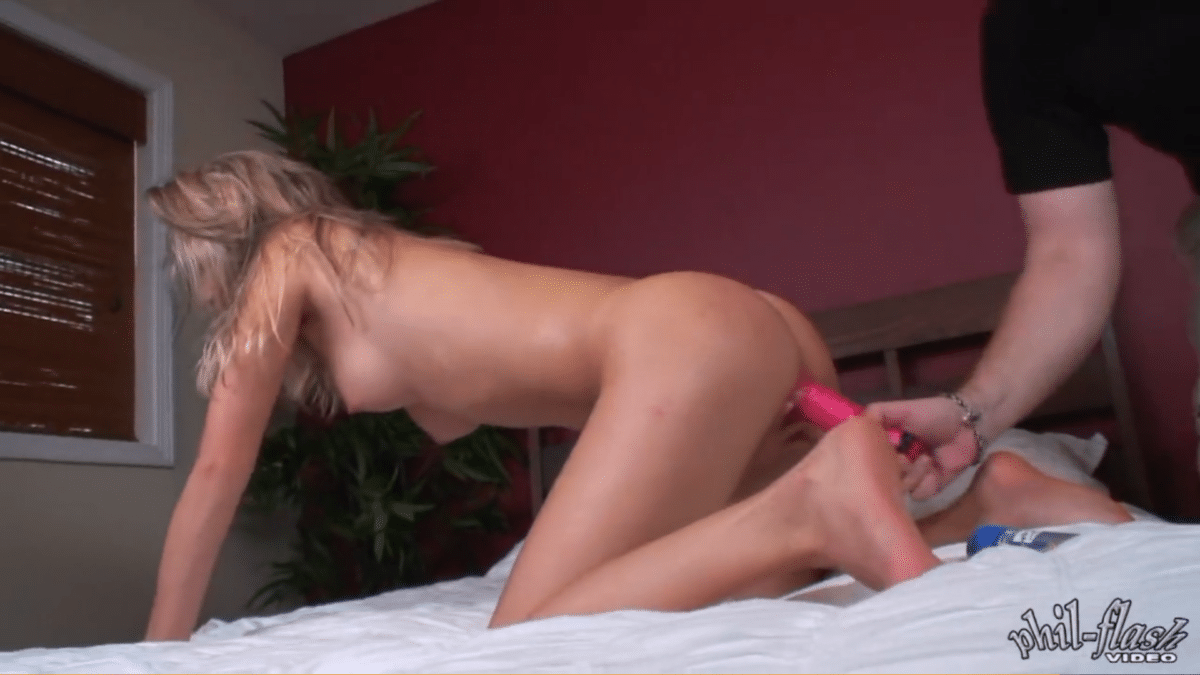 Teen Kasia – what a name! I remember when I was younger and seeing videos of this chick in action. I always had a thing for girls with blonde hair, but seeing this beauty with her incredible body, nubile approach to erotic fun, sexy voice and raw sex appeal was often too much for me to handle. You won't believe how many times I jerked off watching Teen Kasia playing with herself, but one video always made me come back for more.
It's quite a simple scene: she's in a bed playing with a toy before some guy comes along, grabs her hair in a bunch and then starts to ram her with the dildo. As far as I know, Kasia was never fucked in front of a camera and this is pretty much as close as it gets to seeing the gorgeous European blonde college babe taking it in the pussy from a hot cock. It's incredible to see her get all oiled up and then barely contain her excitement as her pussy is stuffed full of a dildo. Believe me folks: if you haven't seen Teen Kasia in this scene, you're in for an incredible experience. I even went to the length of finding a HD version so you guys get the full viewing experience!
Just look how perfect that ass is – pure perfection. Her butthole looks delicious too: I'd pay good money to stick my tongue in that. Okay, I'll stop spewing on now about how great this scene is and let you watch it. So, without further ado: Teen Kasia getting fucked with a dildo doggy style.
Posted By Mr. Porn Geek on February 12, 2017
Advertisement