Bree Olsen'S PROFILE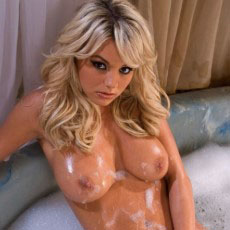 Bree Olsen
pornstar details
Date of Birth: 7/10/1986
Ethnicity: White
Height: 160cm
Eye Color: Brown
Hair Color: Blonde
Bree Olsen is a girl who was born in Houston, Texas but grew up mostly in Indiana. According to some reports she is at least partly of Ukrainian descent and owes her natural good looks to her genetics and upbringing. She lived with her grandparents for a while and later on her mother married a man who adopted Bree as his own. Always touted as a hard working girl, her very first job was removing the strings from ripe corn cobs which is no simple task. From there she moved on to working in a restaurant where she met a girl with whom she struck up a long term romantic relationship. She enrolled in college in Indiana and was hoping one day to become a doctor.
Also very sexually active and curious, Bree was distracted from her school work by her love of sex and porn. She would often fantasize about how easy it would be for her to just fuck on camera for a living instead of all the tedious study and work she was doing. Having no real idea about how to do it, she began researching on her home computer. According to reports, she literally typed in "porn application" on the internet and clicked onto the first website that came up. Sending in her photograph and phone number, it was not long afterwards that she had begun her career in adult entertainment. Even though she was still in college, when she received a call from Los Angeles asking her to come there it didn't take much arm twisting to get her to drop everything and go start making porn.
Bree Olsen became the subject of major celebrity news when she was named as one of Charlie Sheen's "goddesses" during the celebrities public image struggle. She has appeared in hundreds of porn movies since her debut and in photo-shoots too numerous to count. Other noteworthy accomplishments include Penthouse Pet of the Month status for March of 2008. Her image has also appeared on the cover of Hustler magazine as well as countless others. She is known as one of the top twelve most recognized names in the adult industry and she is the recipient of numerous AVN and other adult organization awards including Best New Starlet and Female Performer of the Year. Mr. Porn Geek has the top picks out of all of her best movies so be sure to check them out one after the other.
MORE PORNSTARS YOUR MIGHT LIKE
BACK TO PORNSTARS