Cytherea'S PROFILE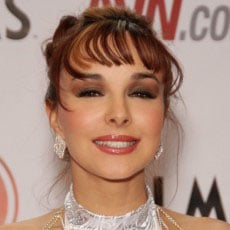 Cytherea
pornstar details
Date of Birth: 27/09/1981
Ethnicity: White
Height: 160cm
Eye Color:
Hair Color: Brunette
Cytherea, sometimes called Cytheria, is a pornstar who takes her name from a name that's synonymous with the Greek goddess Aphrodite, who represented everything having to do with beauty and love. Cytherea loves the porn industry not only for the financial success and fame she has found there, but also because the other pornstars and producers she worked with became her friends and support network. Cytherea has also always had the support of her mother, who is happy as long as Cytherea is happy. Cytherea is a pornstar who has said she does not do anal, but it would be more accurate to say that she means she doesn't let cocks in her asshole anymore, since she does have a few hardcore anal fucking performances in her filmography.
In her long career as a pornstar, Cytherea has been through one break-up, a marriage and 2 pregnancies. Now that Cytherea is a mom, she falls squarely in the hot MILF category, and hasn't let her sexy porn career affect her family life at home. When Cytherea started in the porn industry, she had had a hard life. She used to get made fun of and bullied, until her half sister stood up for her. After that, no one messed with this pretty girl, and she even went on became a cheerleader later on. Once Cytherea graduated, the naughty girl started posting pics of herself online and garnered many fans, which attracted the attention of a porn talent agent who invited her to a naked bowling event where she made out with Belladonna and the rest is porn history!
Perhaps best known for her squirting abilities, every time this cute pornstar cums, a flood of liquid bursts forth from her pussy. You can see a good example of Cytherea's hardcore squirting performances here at Mr. Porn Geek in a porn DVD called Flash Flood 8, released by Coast to Coast. After getting her pink taco pounded by a guy with a big dick, Cytherea squirts liquid far into the air as she cums from the XXX action. Cytherea is proud to have a pussy with such talents that has launched her into a career with perhaps as many admirers as her mythical namesake.
MORE PORNSTARS YOUR MIGHT LIKE
BACK TO PORNSTARS