Bobbi Eden'S PROFILE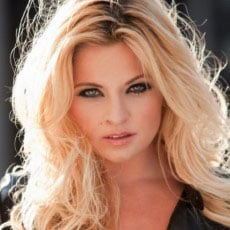 Bobbi Eden
pornstar details
Date of Birth: 4/01/1980
Ethnicity: White
Height: 168cm
Eye Color: Blue
Hair Color: Blonde
Bobbi Eden is a blonde pornstar who is originally from Holland. The girl is a stunner, with an erotic tongue piercing that enhances her expertly given blow jobs, and nice sized 34C tits. The European babe is usually considered to be the number one Dutch porn girl. When she started fucking on film, she only did lesbian movies, or movies with her actual husband, but after just one year she opened up her pussy to other dudes as well. That's when her career really took off. Since then she starred in more than 100 smut movies, of which she was on over 60 box covers. She's also been on 250 magazine covers and writes sexy magazine articles for publications in Holland.
In 2010, she increased her popularity even further by making what is famously known as her 'Blow Job Pledge.' She told the media that she would give a blow job to every single one of her Twitter followers if Holland won the World Cup that year. The publicity stunt amassed her 92,000 followers, which at the time was more than any other porn star on the popular social media site. The stunt made her more popular than ever and sent her on a media touring spree, even making appearances on some mainstream talk shows! Nowadays her lasting popularity is proven by her 189,000 followers on the social media site.
Bobbi got her start in the skin biz in 1998 when she tried modeling for things like lingerie catalogs. Soon, she was getting more publicity due to her banging body and became a runner up for the Dutch Penthouse Pet of the Year! As her fame grew, she got into the porn business, sucking and fucking on film. She has even created her own production company called Eden Media, as well as another company that she founded with her husband. Bobbi also launched her own website in 2010, the same year as her Twitter fame grew.
Bobbi is a bit of a geeky girl who loves Japanese Anime. She collaborated with a Dutch illustrator to make a series of XXX comics. Her sexy cartoon character is called Vixen de Ville, and Bobbie considers Vixen to be her dark hearted alter ego. Bobbi sometimes uses the name for the darker and spookier fetish scenes on her website or in cam shows.
Bobbi also has a charitable streak, having supported an organization that helps less fortunate families in Clark County, Nevada, by using their knowledge of the internet to make the organization a website. Beautiful, talented and generous, Bobbi Eden is one porn star to remember!
MORE PORNSTARS YOUR MIGHT LIKE
BACK TO PORNSTARS