Ynot Presents A Night For The Cam Girls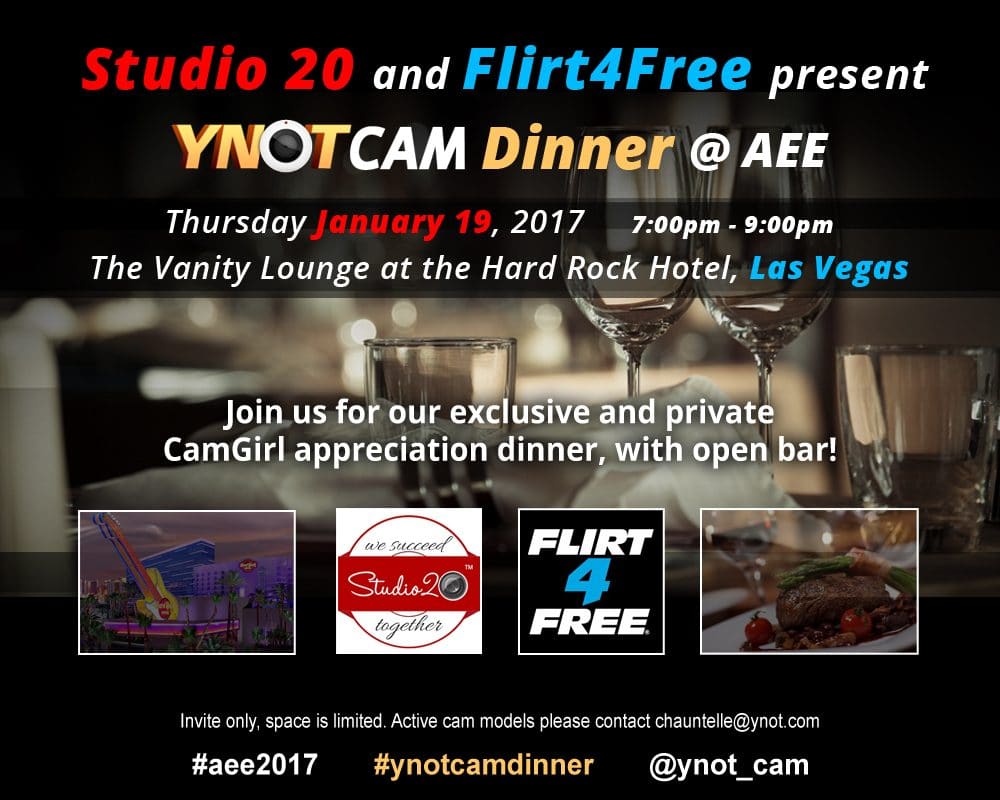 On Jan. 19, 2017 the biggest cam girl event will be taking place in none other than the city of sin Las Vegas. Ynot will be hosting this event with an open bar, so you do not want to miss out. This is the first time that the cam girl community will get a show that will recognize them and give them the much-deserved credit.
The cam industry is probably one of the largest growing industries in the adult business, and it is about time someone recognized the girls that put in the hours to make this an ever growing business.
All the credit to Ynot for taking the time to recognize some of these hard working, talented ladies and giving them a night to be remembered and enjoy the festivities. As Jay Kopita, co-owner of Ynot Group LLC, put it: "This part is all about the girls." As well it should be.
The timing for this event and the location couldn't be better. Vegas is always known for its city of sin lifestyle and the let loose mentality. Jan 19th is right smack in the midst of the Adult Entertainment Expo and will make for a perfect night for the ladies of the industry to just take a night off from the madness and enjoy the evening, as well as network with the various other ladies, and companies.
If you've read this far, you're probably wondering where and at what time this event will be held, well here is all the info for the event, and make sure not to miss out. Book your spot now, as it is by invitation only. The YNOT Camgirl Appreciation Dinner will take place from 7-9 p.m. in the Vanity Lounge at the Hard Rock Hotel and Casino. To secure an invite, contact chauntelle@ynot.com or tweet to @YNOT_Cam.
Mr. Porn Geek also wants to stress that you can check out his opinions on the hottest places online for adult streaming by checking out his list of the best live cam sites – you'll love what I have to recommend!
Posted By Mr. Porn Geek on January 9, 2017
Advertisement