Welcome to Mr. Porn Geek's Blog!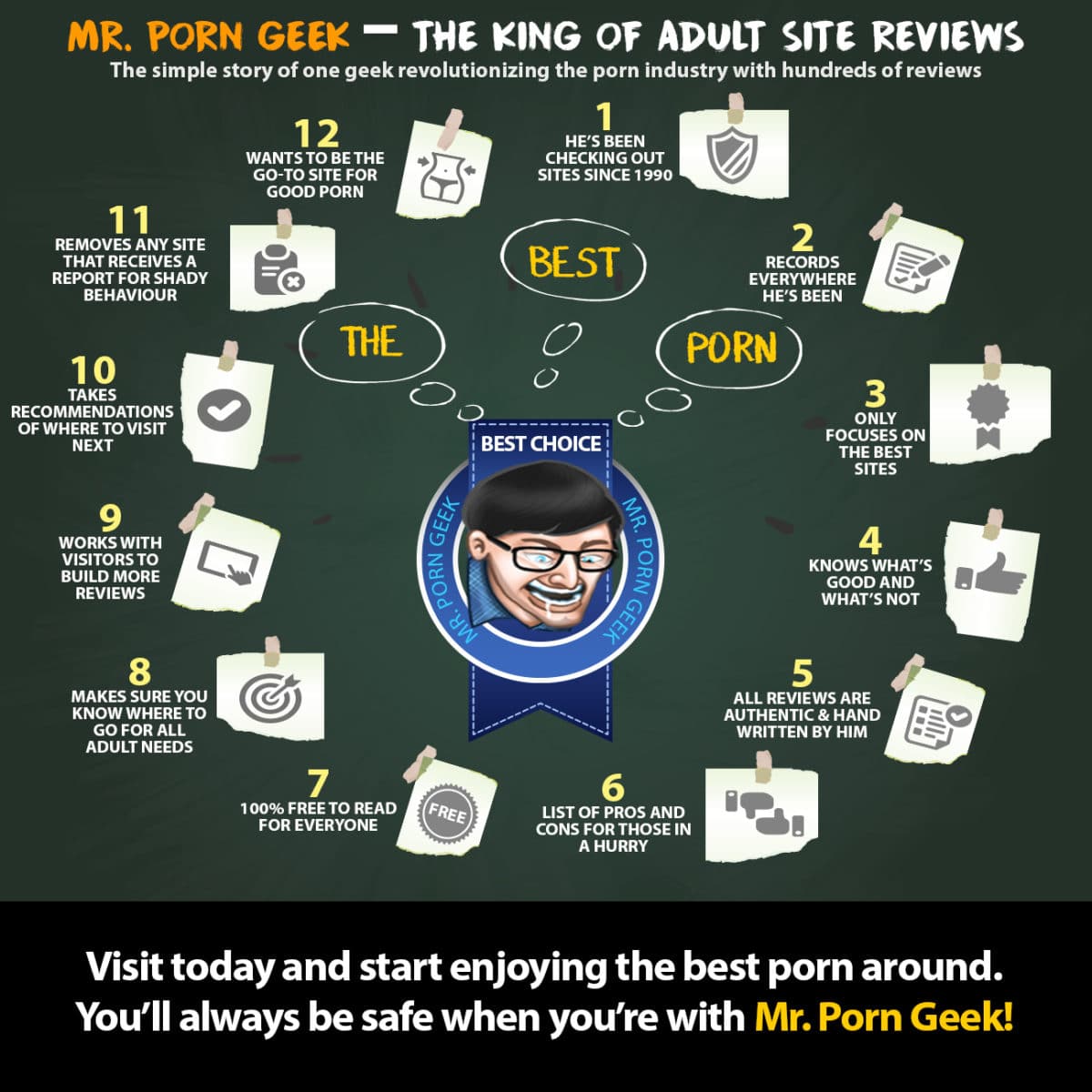 Hey there – thanks for visiting! I'm Mr. Porn Geek and this is my site. I hope that you've been here long enough now to know that there's nothing I enjoy more than having fun with adult entertainment. I'm a bit of a critic when it comes to the realm of porn and related topics, so this site was basically established as a way for me to review the best destinations out there and let you know what I think is good and what I think is bad. You've probably noticed by now that I'm pretty switched on when it comes to my reviews and know what to consider – that's because I've been reviewing sites my entire life!
Mr. Porn Geek is an expert when it comes to the best adult entertainment around and if you're reading this right now, I imagine that you've probably got a couple of ideas of what you'd like to find. Simply head on over to my home page and you'll find dozens of categories and hundreds of reviews for a number of sites. I hand-check every site in a regular basis to ensure they're keeping up with my standards and if not, I'll remove them from the list.
If you'd like to recommend a site, I urge you to drop me an email – I'm quite busy keeping this place looking good, but I promise I'll take a look at some point and if I like what I see, I'll be sure to include it on my list. Also, if you have any suggestions on other types of content that you'd like to see on Mr. Porn Geek, don't hesitate to get in touch. My priority here is to ensure that you're prepared to enjoy the best porn, live webcam sites and erotic literature destinations around. Whatever you want, I'm going to write about!
So once again, thanks for visiting. I'll just say that I'm not entirely sure what I'll be putting on my blog for now, but I'll be sure to keep it updated on a regular basis with new developments. Got some ideas? Leave a comment and I'll get to it!
Stay safe and enjoy all of the porn, folks – Mr. Porn Geek is going to make this site the ONLY destination you need to consider for high quality adult entertainment information!
Posted By Mr. Porn Geek on November 5, 2016
Advertisement