Top 5 Petite Pornstars of 2017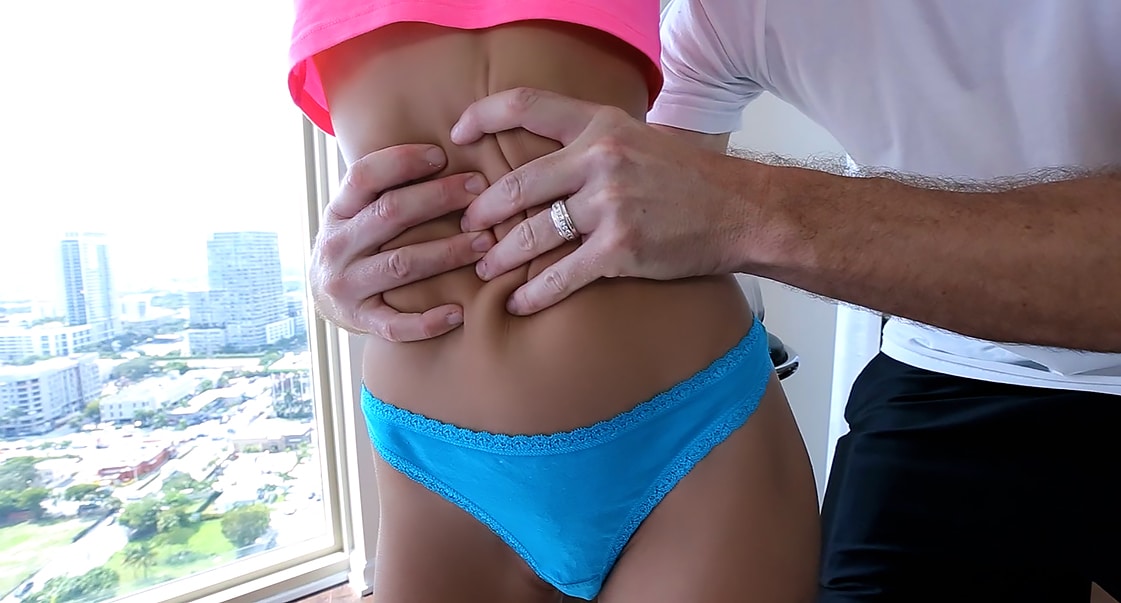 You know how much Mr. Porn Geek loves petite girls in porn, so it's about time that I threw down my favorite list of babes this year that are absolutely slaying it in the fucking game. Note that this is my PERSONAL OPINION, if you're not happy with Mr. Porn Geek's approach to picking short, sexy and skinny ladies that bang better than the rest in 2017 … well, let's just say that I've got a fist you can put somewhere the sun doesn't shine!
Anyhow, let's get down to business: I know how keen ya'll are to catch a little petite pornstar action.
Naomi Woods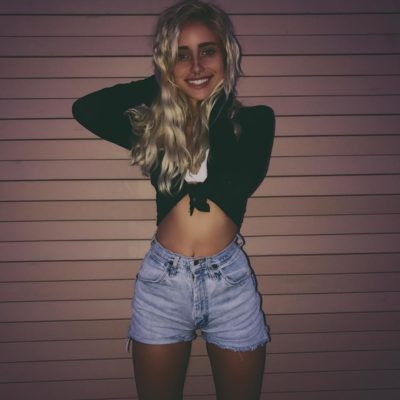 Weighing in a light 45kg and standing just 165cm tall, Naomi is pretty much the ideal type of nubile starlet that you want to see fucking in front of a camera. At 21 years of age, this Florida-based beauty has already been watched more than 30 million times on Pornhub – I think it's fair to say that popular is a word we can use to describe this particular midget spinner. Blonde-haired, girl-next-door types are always the type of sluts that Mr. Porn Geek enjoys – I think you can probably agree that this hot slice of orgasmic case is just what the world of skinny bitch porn needs, right? Anyway, be sure to check out Naomi Woods (also known as Elissa Alexis) over on Instagram if you want to see a little behind the scenes. Be warned: you'll get addicted if you stick around for too long. Don't say that Mr. Porn Geek didn't warn you!
Kenzie Reeves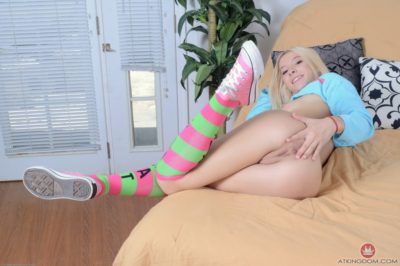 Standing at 147cm tall (that's 4′ 10″ for our American friends), Kenzie Reeves really does put the 'petite' in 'petite pornstar'. This babe is hella fresh to the world of adult entertainment, signing up to Twitter in March of 2017 (check her out @kenziereevesxxx) and getting her first big break in porn just a month prior. I mean, this tight-bodied blonde is so new to the game that you can search her name on Google images and most of the top 20 results won't even be her! That's some crazy stuff right there, and it's even better knowing that she's just 20 years of age. I mean, let's be honest, the best tiny chicks are always the youngest, right? Anyway, I highly recommend that if you're into footjob stuff, check out this clip from GoddessFootjobs.com on Pornhub.
Zaya Cassidy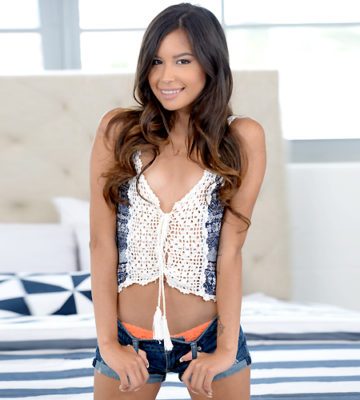 Born on August 4th, 1997, Zaya Cassidy is a fresh 20-year-old goddess that really defines the 'good girl gone bad' niche to a tee. I mean, just look at how pretty that face is – can you believe she's done threesomes, car sex and footjobs on camera? Oh, I might also mention that she's a Native American – so jerking off to a video of her taking it in the butt would be you totally showing everyone how you're not a racist. Zaya is based in California (like most good looking ladies wanting to break into 'acting') and to be honest, I'm looking forward to some crazy content coming from this fine slice of cake in the near future. I hope she's down for some BDSM – that'd be just fantastic. Oh and if you want a video to jerk off over, see her recent shoot for Don't Break Me, it's pretty damn good.
Veronica Rodriguez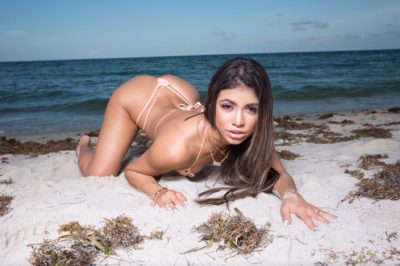 If you thought I was done with ethnic babes, think again. Veronica Rodriguez is a straight-up dime piece from Venezuela. You ever noticed how good tanned babes from south of the border look? I mean I could probably get behind her and last about 15 seconds before I glazed that sexy back in my seed! Oh, I'm also going to interrupt things here to share a hot video I found of this cutie in action.
What I love most about Veronica is the fact that she's all about the hustle. Some chicks in the porn game just want to fuck twice a week on camera and be done with it, but Veronica – she's different. Offering premium Snapchat access, phone cases, pillows of her ass and branded Fleshlights – making cash is what this babe is all about, and any girl that both works hard and throws back when there's some meat to enjoy gets my seal of approval. Want to get a sample of her wares? Visit the store by clicking right … here!
Moka Mora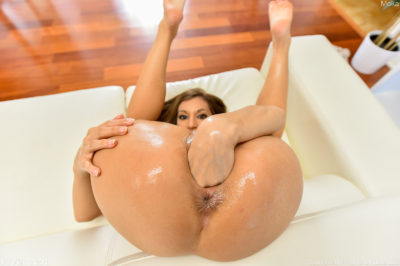 And last – but by no means least – is Moka Mora. This babe is a little older than the rest at 26 years of age, but she's 45 kilos and still producing porn since she started doing it seriously about 18 months ago. She's done well for herself too – just last week, Moka Mora was getting rammed from behind by an 11-inch black cock owned by Lex. Because I'm a nice guy, I decided I'd also give you a little photo set from this cute, petite spinner. I mean – if you came here to bust a nut, I think these pictures are going to do the job. Just look at how well this girl can get her rocks off when a thick dick is deep in her ass – just perfection!
Thanks for checking out Mr. Porn Geek's top 5 petite pornstars. If you're reading this far – I'm guessing you had a pretty good time seeing who I think the best small chicks in porn are!
Posted By Mr. Porn Geek on August 26, 2017