Teacher Fired After Watching Porn at School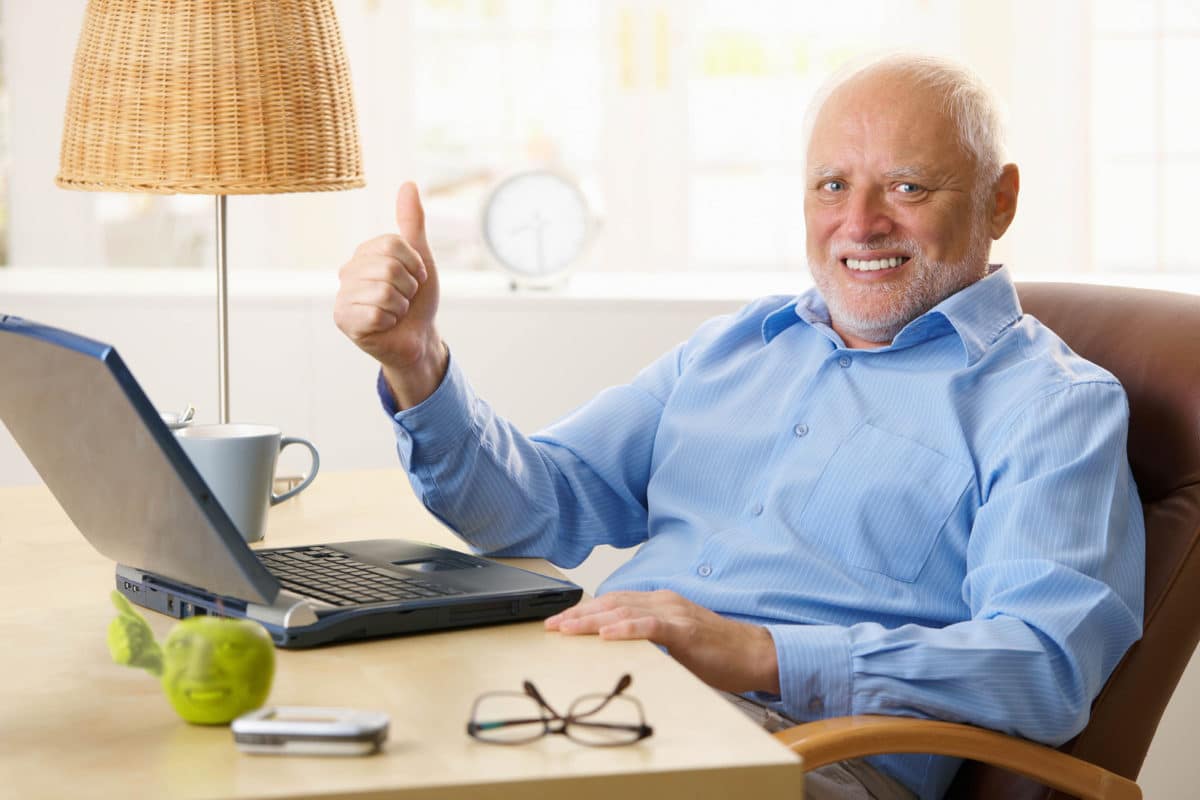 Okay, so I'll admit that watching porn while I work is … actually a fucking job requirement for me, and as such, it's not really that much of a big deal, but I read this article today and found out that a teacher at Wyvern College in Salisbury, Wiltshire (The UK) was permanently banned from teaching after he watched pornography on his computer while at work.
This guy has been teaching at that school for over 35 years: he's a veteran dude that is 61 years of age and during a break period when not teaching, he used a computer to look up porn on his PC. He apologized profusely for doing it and said that he wasn't feeling too great during the period when it occurred. Basically, he's sorry and it won't happen again.
But no, the school decided it was far too serious and that it was "wrong and potentially damaging to his pupils". I mean, it's not for them to decide whether or not his eyes are going to be damaged looking at porn, is it? That last sentence was a joke, because 'pupils' means both eyes and students. Haha, get it?
Anyway, I'm being serious here: I guarantee that every fucking kid at that school has typed stuff into Google and seen porn. I'm not saying that it's good, or that I want teenage boys to be visiting hardcore sex sites on a regular basis, but I'm just pointing out that what this teacher did – while perhaps not a great idea – isn't exactly going to ruin the life of a child if they walk in, see his screen and find, heaven forbid, an image of a naked person enjoying themselves.
So yeah, fuck the school for their decision. If this guy was allowed to teach again, you can bet your bottom dollar that he's not going to look at porn within a mile of that school. He's 61 years of age, he's been there for 35 fucking years, but you're kicking him to the curb because of one afternoon of looking for a couple of adult videos?
I won't mention the guy's name, but I think this just goes to show how stupid society still is toward adult entertainment. It's SEX, people. It's not illegal, it's not painful, it's not going to cause permanent damage to a child. It's a naked person doing something with their body, and the longer you keep it as being this incredible thing that's so taboo and wrong, the longer we have kids growing up knowing fuck all about their bodies, reproduction or sexual intercourse.
I'm done raging, but yeah: it's gotten past the point of being reasonable to fire someone for looking at porn once. This guy has learned his lesson and won't do it again. Literally no one was hurt. It was a victimless action that he has been punished for to such a huge degree it's laughable. Poor guy, seriously: poor guy.
Posted By Mr. Porn Geek on November 5, 2016