Sophie Ebrard's 'It's Just Love': Porn's Human Side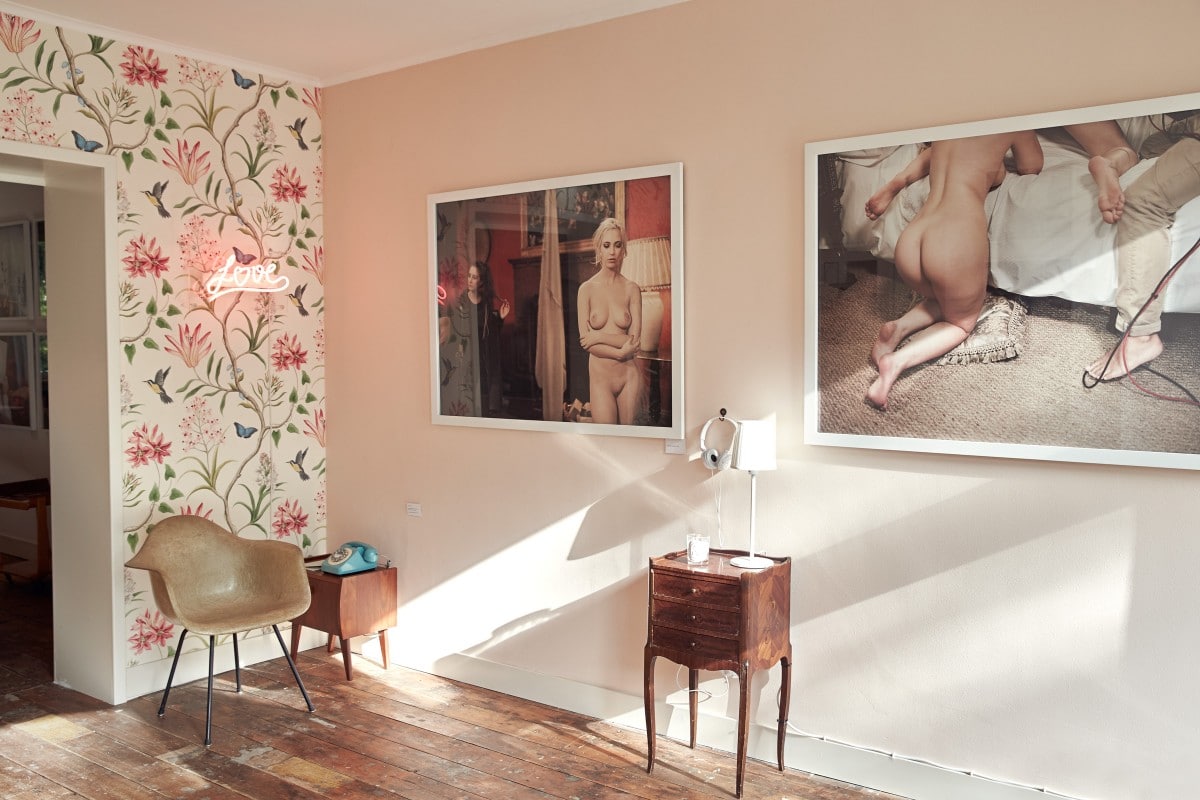 Back in 2011, Sophie Ebrard – a French-born, German-dwelling photographer – went to a swingers' party looking for something to explore in the world of nudity. While there, she met a British porn producer called Gazzman, who eventually let her photograph a lot of his shoots from around the world. It was a fantastic experience and soon enough, an exhibition was born with a different view of the adult entertainment industry.
The photographs are a humanized look at porn, where girls and guys on the set are just having sex and enjoying themselves. Sophie was keen to point out that the taboo around porn was somewhat unfounded, and that a look at the lighter side of porn was the direction that she wanted to take the project in.
For the exhibition back in 2015, Sophie decided it was best to host all of the images in her own home, where people could feel at ease and not overburdened by an exhibition room with its clinical white walls. From her travels, around the world looking at many different sets, Sophie came to the conclusion that when executed correctly, porn is professional, enjoyable for everyone involved and boasts a sort of small community where people talk, hang out, have sex and eat together. One scene shot in Spain also went on long after the photos and videos were finished up: the people involved just wanted to keep on having sex!
If you'd like to look at the full collection, visit It's Just Love over on Sophie Ebard's official website.
Posted By Mr. Porn Geek on December 14, 2016
Advertisement