No Porn November Can FUCK OFF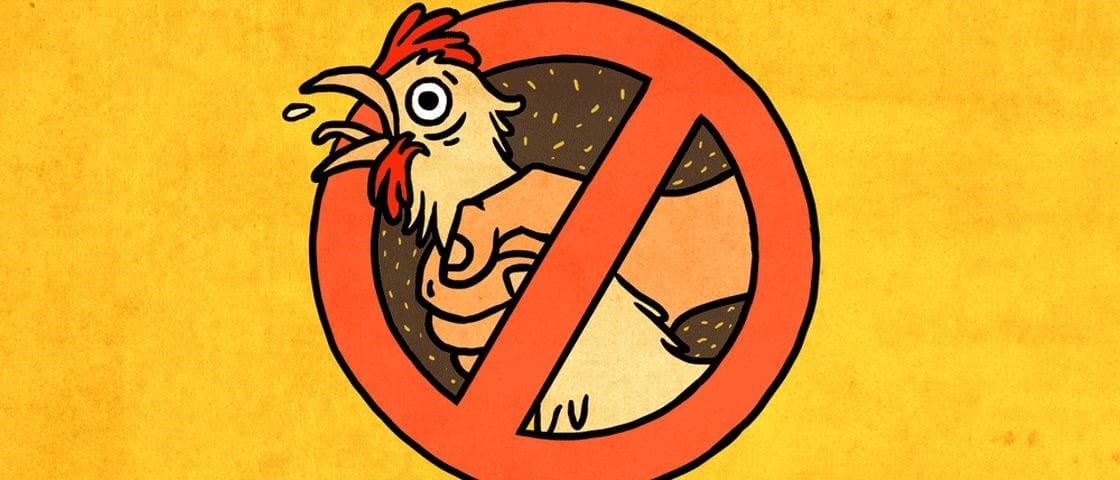 Look, I know I have a vested interest in making sure that porn is consumed – it's what I do as a job – but opposition to porn is like opposition to eating. Everyone does it, it's healthy, it's fine – you don't have to waste your time looking at arguments for why not looking at porn is a good choice for your life. That said, I still think it's my place to deconstruct a few different arguments from various groups that are trying to make you give up bashing the bishop for this month. So if you really want to know why this whole No Porn November thing is a silly idea, keep reading and I'll let you know!
It seems like the major group behind this whole 'porn is bad' thing is FightTheNewDrug.org. I went ahead and figured that the best way to start demolishing this dumb idea was to look at the reasons they have, so I started on their 'porn harms the brain' area and found an article called 'Why Watching Porn Is An Escalating Behavior'. Let me deconstruct some of their nonsense:
Have you ever wondered how pornographers that charge for their material stay in business when there's so much porn available for free? As Wendy Seltzer—an attorney and fellow at Yale Law School—explained, the answer is actually pretty simple: once porn users get hooked, they'll want more and more. "Seeing [free porn] just whets their appetite for more," Seltzer said. "Once they get through what's available for free, they'll move into the paid services." [1]
Oh, really? You genuinely think that the desire for more porn results in people paying for it? Wendy Seltzer has clearly never looked at Mr. Porn Geek's list of free tube sites, that literally have thousands of hours of porn available for anyone to watch whenever they want, for free, in high definition. Don't get me wrong, the are advantages to paying for adult entertainment, but if she genuinely believes it's to get a better 'hit', she's dead wrong. Most folks use tubes and nothing else to jerk themselves off.
The problem is, when a person consistently looks at porn, their brain is constantly being flooded with a high level of dopamine. A healthy brain isn't used to that, so the brain responds by getting rid of some of its dopamine receptors, which take in the dopamine that's released so that the brain knows it's there. [7]
Right, and what about, you know, any other pleasurable activity that anyone has ever engaged in? Eating, again – is a classic example. I eat a lot more than I consume porn, and boy – does EATING feel good. You gonna start complaining that people should stop eating now because the body likes it? Holy smokes, this site is basically "stop doing this because it feels good!". Talk about being a boring bunch of hacks.
Anyway, the article goes on and talks about more nonsense and tries to mix in a heap of scientific studies to seem like it's factually accurate. It seems like they did a quick Google scholar search for 'porn', only filtered the tests that had something to fit their agenda and spammed an article with a heap of links to give that edgy scientific vibe to their arguments. Pro tip: it makes you look absolutely scientifically inept when you have a reference after every single sentence!
That's why consistent porn users often find themselves looking for harder and harder images. [11]
Right, because hardcore porn is now problematic and people wanting to find it – well they're just weird. Heaven forbid the idea of someone having a healthy interaction with BDSM. As a side note, have you seen the average person that enjoys kinky sex? They're as smart as the whips they use! Anyway, the basis of this article is "some people get addicted to porn, therefore porn is bad". What they're not seeing is that literally anything can be addictive: TV, alcohol, using social media, sex, receiving massages, playing video games – you name it! Should all of those things be banned too?
Anyway, the very next article is called "How Porn Affects Your Sexual Tastes". It claims that:
Many porn users find themselves getting aroused by things that used to disgust them or that go against what they think is morally right. And once they start watching extreme and dangerous sex acts, these porn users are being taught that those behaviors are more normal and common than they actually are.
Haha, if you're looking to have a moral crusade against something, please don't pick porn! The very basis of sexual interaction hinges upon a number of so-called taboos. That's why stuff like interracial, stepsister, BDSM and roleplay are so popular. Sex is a void where you can say and do whatever you want for the purposes of sexual excitement. It's like comedy – there's nothing off limits, nothing you can't approach: porn is sacred, and trying to come after it because it does some freaky stuff is pretty hilarious, because that's what people what. Moreover, people into hardcore porn, simulated rape, domination and other sexual activities that are taboo live perfectly normal, reasonable lives. It's a slap in the face to the hundreds of millions of people out there that enjoy something a little different from the norm.
And now, the ultimate shit argument against pornography from this article:
Research has also found that watching degrading porn increases users' dominating and harassing behavior toward women, [18] and leaves the user feeling less compassion for rape victims. [19]
For the purposes of taking a scientific look at this, I'll include the links to these two studies: here's 18 and here's 19. I'd like to point out initially that these studies were conducted in 1999 and 1995 respectively: the world of porn has changed a lot since then and newer, more reliable studies show a different picture: "Evidence for a causal relationship between exposure to pornography and sexual aggression is slim and may, at certain times, have been exaggerated by politicians, pressure groups and some social scientists … it is concluded that it is time to discard the hypothesis that pornography contributes to increased sexual assault behavior."
But anyway, the studies themselves: the first one states in its abstract that "While the individual difference factors were found to be related to self-regulated exposure to Internet pornography, … amount of exposure to Internet pornography per se had no detectable relationship with the dependent measures of misogynist attitudes." Essentially, the article that used this as a reference was thoroughly misleading: the study showed that people who generally harass women are more likely to watch porn, not that people who watch porn are more likely to harass women. Those two concepts are completely different!
As for the second study … well I couldn't actually find a copy online for me to look at, so I can't see how the author of the original article obfuscated the findings of the study. That said, I'd like to see a comparison between compassion for rape victims after watching 'degrading' porn and compassion for murder victims after watching a film with murders in it, or domestic violence in an equally fitting movie. I mean, if media depictions of activities make us worse people, showing sex on film isn't going to be the first thing we need to get rid of. Die Hard, The Wire, House of Cards, Breaking Bad – you name it, it's all gotta go!
Anyway, I think I'm done here. Long story short, the opposition to porn seems nonscientific and modern studies show that it's perfectly fine to consume pornography. People may get addicted, but as I stated earlier, addiction isn't something exclusive to pornography, and people aren't more likely to become addicted to porn when compared to other things that make you feel good.
Posted By Mr. Porn Geek on November 13, 2016
Advertisement