It's Official: Russia Hates Brazzers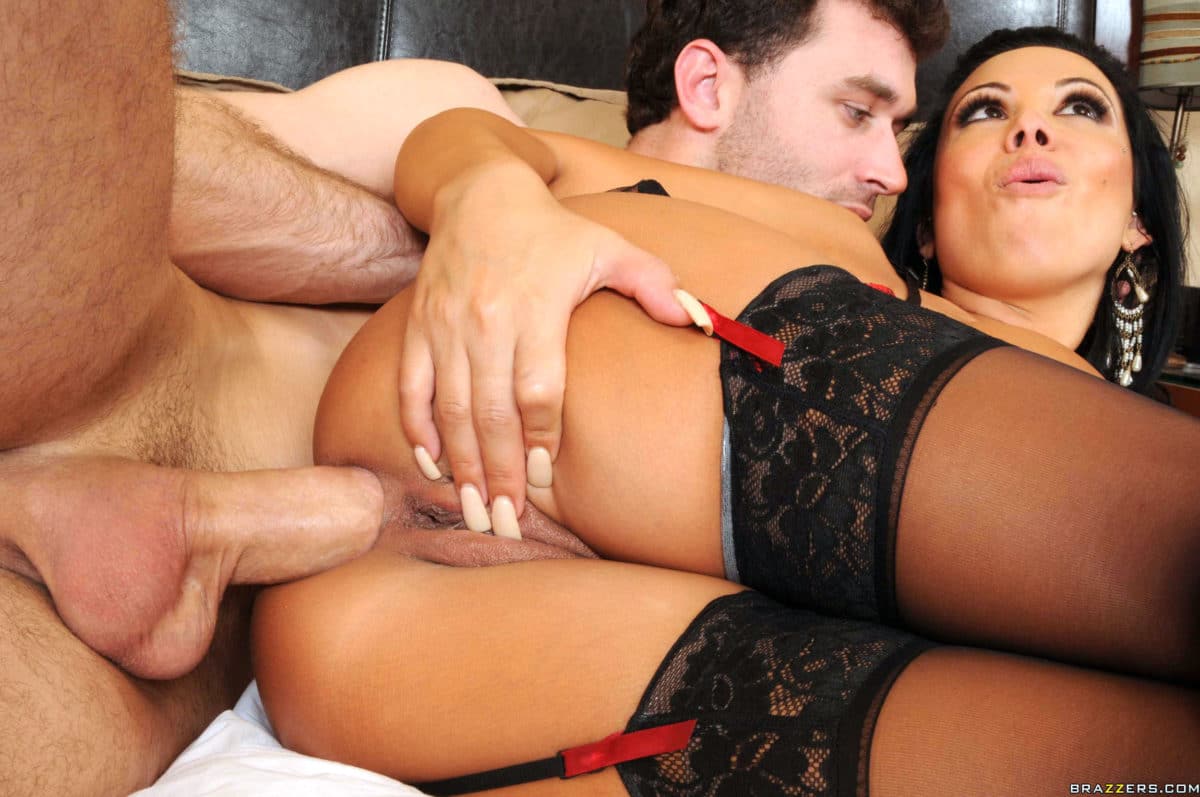 While Russia might have a number of wonderful features, one of its not so appealing attributes is the fact that the government censors online material that it finds to be inappropriate. Usually this takes the form of anti-government blogs and the like, but it has surfaced this week that Russia's public block list of websites that people in its country cannot access now includes Brazzers – one of the largest network sites on the Internet today that provides reality-style fucking videos to anyone that's ready to crack out the credit card.
According to The Moscow Times, the media watchdog in Russia – known as Roskomnadzor – made a court case against the site for its ban. They claimed that the website had "purely negative impact on the human psyche and violated citizens' rights".
I actually have a friend over at Brazzers and they said they really don't care all that much – while close to 5% of their traffic comes from that region of the world, he told me they rarely get out their credit cards and pay. Instead, many Russians just visit the website for the free samples, bust their nuts and go on with their day of drinking vodka and being cold. Because they're funny as fuck, Brazzers' admin team went ahead and offered the people in charge of the decision a lifetime membership to the website in exchange for the ban being lifted – I'm guessing that they didn't take them up on the deal!
I know I have at least a few readers here on Mr. Porn Geek that are from Russia and well, let's just hope that it doesn't come to a point in this site's growth that we're considered to be a "purely negative impact on the human psyche". I mean, it's sex for fuck's sake, Russia! It's completely free, it doesn't hurt anyone, it's easy to practice safely, it has no side effects, it feels fantastic and best of all, anyone can do it!
If any Russians are reading this, Pornhub is currently offering the ability for any Russians to get themselves 2 weeks of premium access to their site completely free of charge. Here's all the information you need to know: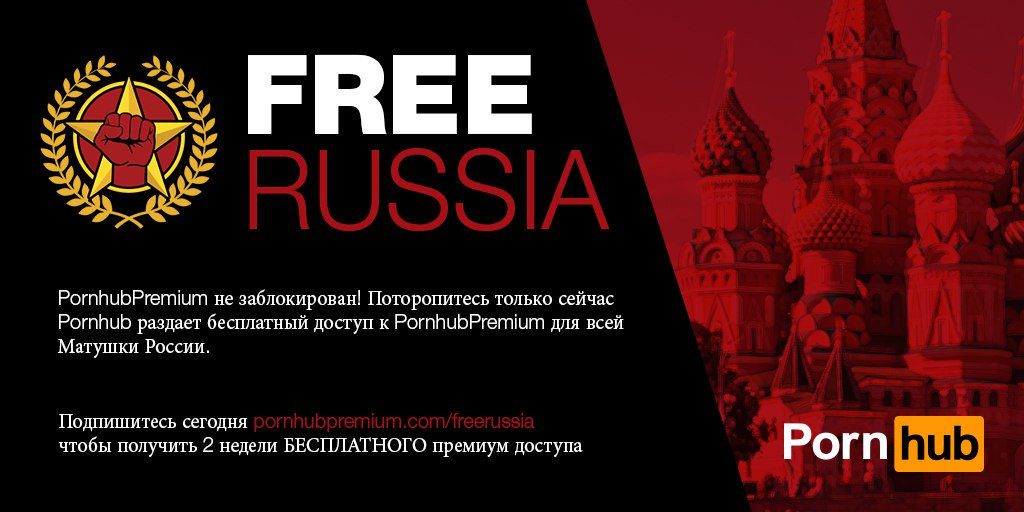 The good news is that Russia hasn't banned any porn game websites just yet, so click here if you want to read about my top sex games.
Posted By Mr. Porn Geek on February 17, 2017