Is Lucy Doll's Voice Real?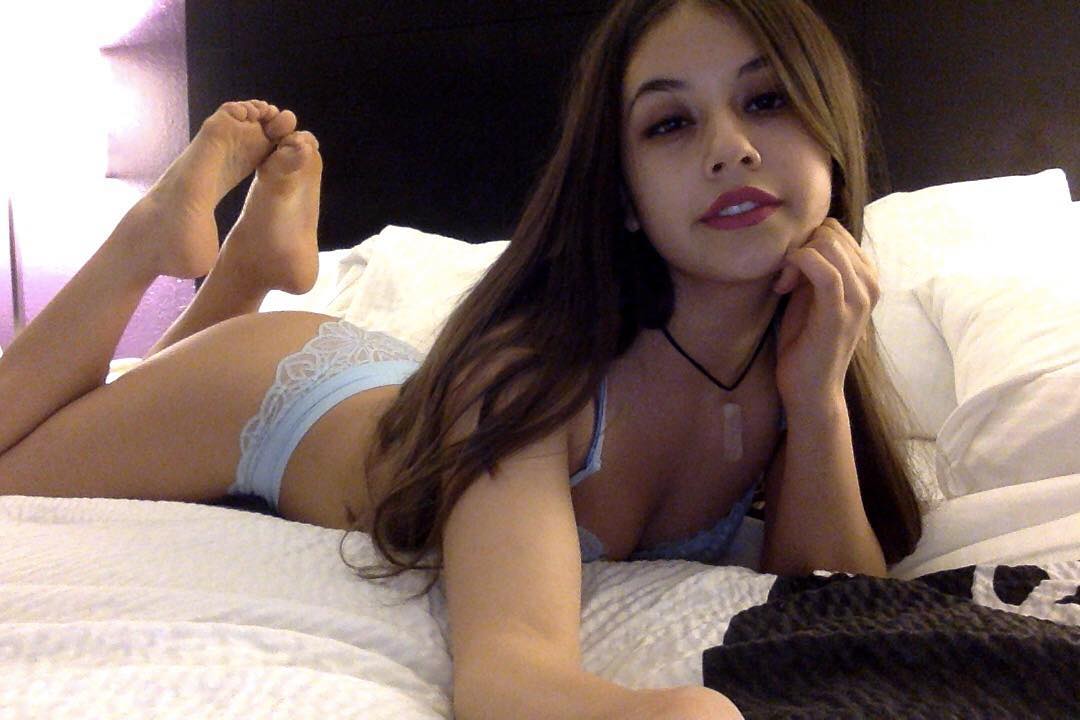 Mr. Porn Geek always finds himself coming across interesting things from time to time, and one of the more comedic aspects of porn that I've hit upon in recent months is a pornstar by the name of Lucy Doll. By all accounts on the surface, she's just your regular white American babe that got into porn and doesn't mind being open about how much she loves sex, but there's something about Lucy Doll which makes her a bit … 'special', shall we say? If any pornstar was capable of hitting the "young girl" niche, it would certainly be her, because when she talks – let's just say that it's half weird, half magical.
Of course, if you haven't heard Lucy Doll talk before, it's important that you do. So, here's the best porn clip I found of Lucy Doll talking while she does a solo masturbation scene:
So yeah, aside from being an A-grade cutie with a hot body and nice tight pussy, she's also in possession of the highest pitch voice the porn industry has heard. I mean, let's just be honest here – she sounds like she's not old enough to be in porn, but don't worry folks: she's more than legal. According to her, plenty of companies have had to double check her ID before shoots because even they're a little skeptical of this perfect nubile teen.
Naturally, it wouldn't be outside the realm of possibility for a babe like Lucy Doll to do her best in order to deceive the public and get more attention, right? Especially when it's something as crazy as that voice, which for a lot of guys is a complete and utter turn on. So I did what any porn expert would do: get to the bottom of whether or not Lucy Doll's voice is the real deal. After about an hour of research, I convinced that without a shadow of a doubt, this is the real thing!
I sampled around 10 different porn scenes ranging from way back when Lucy Doll first started to the modern day – I also went hunting through non-porn related stuff to Lucy Doll and still found that her voice was the same. As a side note, my favorite clip is likely this one on PornHub, where Lucy Doll is just moaning for her daddy to cum on an exclusive video on pornhub premium in that sweet princesses voice. I also managed to track down this clip on YouTube of Lucy Doll at a porn slumber party of some description: even when not in front of the camera doing the banging, she still sounds like an angel and it seems as if the camera lady has heard her talk in her natural voice too – pointing out how cute it is when she talks around 90 seconds in:
Now, if that still isn't enough to convince you, I might just have to get an interview with the starlet herself and you'll soon see just how real that high-pitched voice is. For now though, go ahead and beat off to this girl moaning daddy, because we all know that's what you want at the end of the day, right?
Peace out folks, and remember: Mr. Porn Geek is the best place on the Internet to find porn, no questions asked! Oh, and if you have any porn-related things you want me to research and take a look at, hit me up: I'll see what I can do.
Posted By Mr. Porn Geek on February 18, 2017