I Let My Best Friend Have Sex With My Boyfriend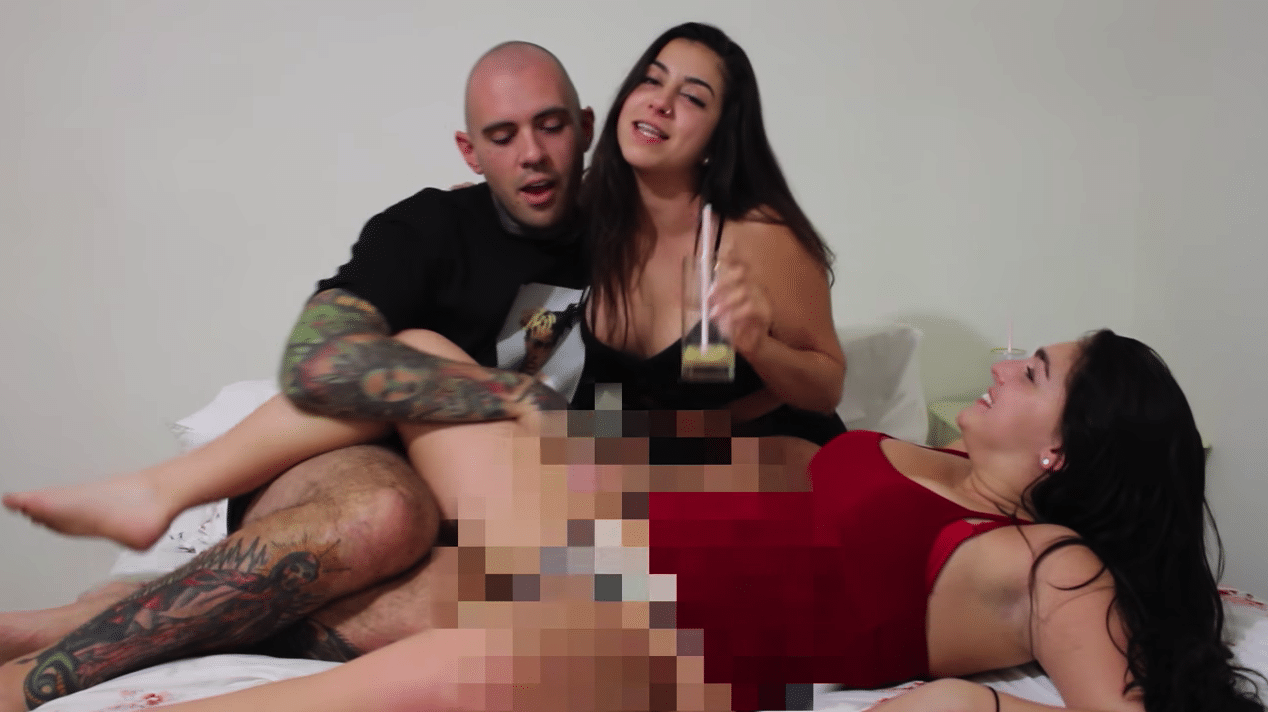 If you want people to watch your YouTube video you should title it "I Let My Best Friend Have Sex with My Boyfriend," as Lena The Plug did for one of her most-viewed vlogs. More than 8 million people have tuned in so far and the great thing is that she actually delivers. It's not just a shameless clickbait title; there's a tale of a threesome to be told and you don't want to miss.
Lena and her friend Emily are surprisingly similar looking (they look like sisters, honestly, though they're not) and wonderfully buxom. There's plenty of cleavage on display as they jump into bed together to begin their story, which begins with talking about the first threesome they've ever had. I know it's a little cliché, but it's remarkably hot hearing two gorgeous girls talk about having a threesome, so there you go. They're fun, flirty, and sex-positive in every way and there's real joy as they chat. They giggle, they reminisce about banging a guy together, and they stand out as the kind of girls you'd definitely want to date.
Lena's boyfriend then shows up because they're going to have another threesome. Now, this is YouTube, so you don't get to watch it, but there is some flirty foreplay fun to be enjoyed. The ladies shake their big asses in tight panties and grind on the guy a little bit. Then we cut to the after as everyone is winding down. Lena talks about sucking her boyfriend's dick fresh out of Emily's pussy and it's the hottest thing in the world. The whole vlog is a wonder and if you've never dated a girl like that's into threesomes with her friend you'll be amazed that such a woman even exists.
Posted By Mr. Porn Geek on February 27, 2018
Advertisement