Box Truck Sex – Craziest Porn Site Ever?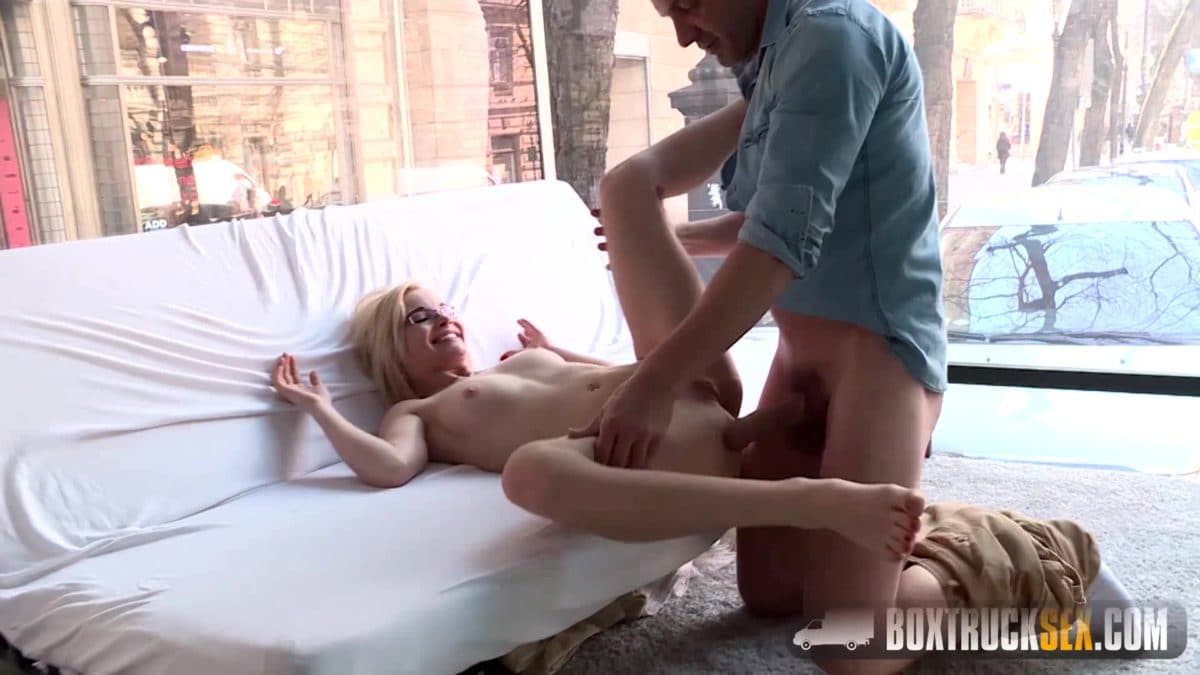 When you spend so many hours a week looking for porn online, you come across some pretty interesting things. I always find it amusing that Europeans invent some crazy porn niches, but you're going to love what I found today! The site is called Box Truck Sex and by all accounts, I think this is the first time I've ever seen something quite like this. The exhibitionist element of Bang Bus goes into full crazy mode once you have a look at what's going on here – these guys take babes and fuck them in broad daylight with hundreds of people around, blissfully unaware of what's happening.
Take a look at this WebM to see what I'm talking about:
Now, go ahead and tell me that this isn't the craziest thing you've ever seen before!
Box Truck Sex started in around May of 2016, which makes this place pretty fucking fresh in the grand scheme of things. You might notice that the clip lengths here are real spicy – the official website tends to give around 40 minutes to the girls taking hot cock in their very public locations. Girls that have featured on Box Truck Sex include Vanessa Decker, Bella Beretta and Kyra Hot – some of the best European girls around that can really do a number on you if you're not careful!
Anyway, I'm always looking for new places to recommend, so if you can think of anything that's half as good as Box Truck Sex, be sure to let me know. Mr. Porn Geek is now going to go and watch a few videos that feature a look at public life in Europe … you know, for science, or whatever.
Posted By Mr. Porn Geek on March 18, 2017